Protection from virtual storms with Thunder Insurance | Insurance Business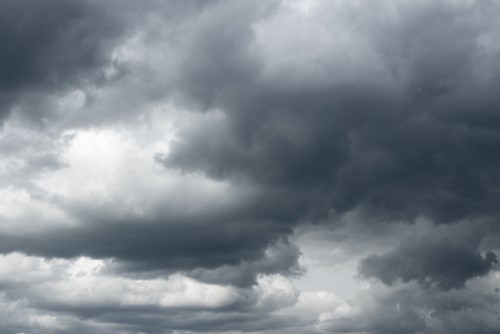 "We reached a stage where after all our years in insurance we said – 'you know what, there's got to be a better way," said Eayl Machlis, co-founder & director of Thunder Insurance. Thunder is one of Australia's leading specialists in protection for gamers and the gaming industry at large. It is, admittedly, not your typical insurer.
Gaming is the fastest growing entertainment industry in the world, but Thunder believes there has been limited opportunity for those within the industry to access the necessary insurance coverage. Machlis and Thunder believe gamers and the wider industry are often under-insured – and it is this belief that prompted he and co-founder Paul Cowley to work tirelessly to fill the gap.
Survey: Brokers what do you think of your insurers? Take part in our survey now.
Machlis explained to Insurance Business that while the gaming industry has expanded insurers haven't kept up – meaning gaps have become common in the e-sports sphere.
"Insurance pretty much remained untouched for many, many years," Machlis explained. "So, we started to do research into how we could improve cover within the industry – not just on the consumer and gamer side, but also the business side."
In 2017, Machlis and Cowley decided to throw themselves into learning about the industry and accelerating the development of adequate products for it. They did this for two years and had some enlightening insights.
"The industry evidently needed cover and we started to see a lot of opportunities there," Machlis said. The co-founders communicated and worked with leading gamers and gaming associations to understand as much as possible about the industry.
"We were learning not just about the industry, but importantly what type of cover would be perfect for that audience," Machlis added.
A quick scroll through the Thunder Insurance website provides a snapshot of the type of cover it provides for this broad, multi-faceted industry. Comprehensive electronic device insurance protects almost everything a gamer could need – from consoles to headsets and monitors. Meanwhile, 'prize indemnity insurance' provides protection against the cost implications of paying out on a game of chance, game of skill or prize draws that were unexpected.
Thunder caters for broader types of protection too - the website asks: "have you been responsible for dealing with team indiscretions or contentious content that is broadcast by your team?" Thunder provides professional liability cover.
"There is still a lot of suspicion in the industry around insurance and how it works – how it's supposed to help them," Machlis explained. The importance of insurance to the industry though is huge.
"A loss of a piece of equipment or a collection of gaming code is a sizeable blow to people within this sphere," explained Machlis. "Just as someone would mourn the loss of a car or a large piece of property, in a gamer's eyes, it's equally important to them."