2018 CASE Awards finalists unveiled | Insurance Business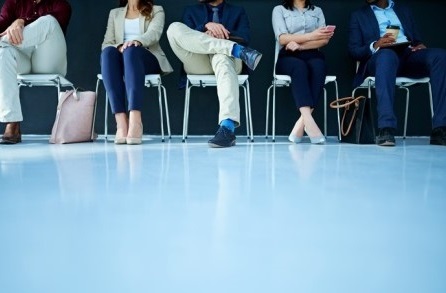 The finalists for icare's 2018 Care and Service Excellence (CASE) Awards have been announced.
Thirty-five finalists have been selected across 10 award categories, for having demonstrated "innovative approaches to physical recovery and risk identification, holistic workplace rehabilitation services, and outstanding examples of human-centred leadership and cross-agency collaboration," said John Nagle, icare CEO and managing director.
The finalists are as follows:
Young Professional of the Year for care and service – Eliza Conroy of EML, Emma Moodie of IPAR Rehabilitation, Tayla Kay of Rehabilitation Service by Altius, and Michael Blore and Rachel Biddiscombe, both from Work Focus Australia
Outstanding Individual for care and support, Craig Wylie of Allianz Australia, Tamara Ng and Braden Renel of EML, Kevin Sawers of GIO NSW workers' insurance, Chenara Hill of QBE Insurance Group
Outstanding individual for specialist care services – Liz Brownlee of Wise OT Solutions
Outstanding team for care and support – Allianz's primary team and workers' compensation-customer experience team, GIO's fusion project team, and IPAR Newcastle
Outstanding team for specialist care services – EML IFNSW – team fire, PES 6 and Gallagher Bassett's NSW consulting team
Excellence and innovation in injury management – John Cosentino of Altius Group, GIO's NTD empathy program, IPAR Rehabilitation, and Konekt Australia's Roula Giakoumis
Excellence in improving employer performance – Aon's Life Without Barriers and Aon, EML IfNSW of South Western Sydney Local District, Gallagher workplace risk, JLT Australia
Excellence in injury prevention – Jemena's HWYDI (How Would You Do It) program, Life Without Barrier's Live Safe – Home Safe and Heath Every Day program, Komatsu Mining's loader driver assembly improvement, and Buildcorp Group
Customer excellence – Rehab Co, Interact Injury Management, and I-Med Radiology Network
Lifetime Achievement – Mark Pittman of Allianz Australia, Marsh's John Barnes, and Rosemary McKenzie-Ferguson of Craig's Table
The winners of the fourth annual CASE Awards will be announced on Nov. 13 at the International Convention Centre in Sydney.