AIG overhauls senior leadership team | Insurance Business Australia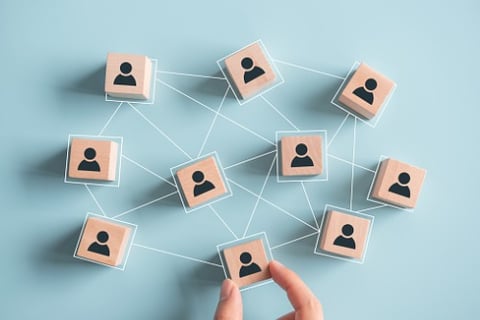 American International Group (AIG) has revealed changes to its senior leadership team – changes it says will help position the organisation for "strong" long term performance and enhance its leadership as part of the separation of its life & retirement (L&R) business.
The company has revealed that effective January 01, 2022, AIG's executive vice president and chief financial officer Mark Lyons will transition into the newly-created role of executive vice president, global chief actuary and head of portfolio management. In his new role, Lyons will "oversee AIG's global actuarial and ceded reinsurance functions, as well as lead ongoing improvements and repositioning in AIG's commercial and personal insurance portfolio," a Press release said.
Meanwhile, AIG has appointed Shane Fitzsimons to replace Lyons as executive vice president and chief financial officer. Both Lyons and Fitzsimons will continue to report to Zaffino and remain members of AIG's executive leadership team.
AIG has selected Elias Habayeb – current chief financial officer of general insurance and deputy chief financial officer, AIG – for the role of chief financial officer of AIG's life & retirement business, effective immediately. Habayeb succeeds Tom Diemer, who is leaving the company to pursue other opportunities.
The insurer has appointed Elaine Rocha, current global chief operating officer of reinsurance, to the role of global chief investment officer, AIG. She currently reports to Lyons, but will be reporting to Fitzsimons in 2022. Rocha will lead the investments unit that will remain with AIG, according to the Press release.
AIG also appointed Ted Devine as global head of AIG 200, a series of initiatives looking to improve the insurer's operations and efficiency, and he will be reporting to Zaffino. According to the insurance giant, Devine has been advising the insurer on its AIG 200 effort since 2019, focusing on "technology delivery and user experience." As global head, Devine will be responsible for overseeing and driving continued momentum across AIG 200.
Commenting on the moves, AIG president and CEO Peter Zaffino said: "The leadership roles we are announcing today strengthen our senior management team and support the momentum we have with respect to our highest strategic priorities: positioning AIG's core businesses for long-term, sustainable profitability, preparing our life & retirement business to be a standalone market-leading franchise, and the continued execution of AIG 200."
Read more: AIG to depart from life & retirement business
AIG first made its plans to separate the L&R business known in October 2020, following a strategic review. In February 2021, AIG revealed it has been fielding inquiries considering a stake in the L&R business it is looking to divest.