Ansvar celebrates parent company's donation milestone | Insurance Business Australia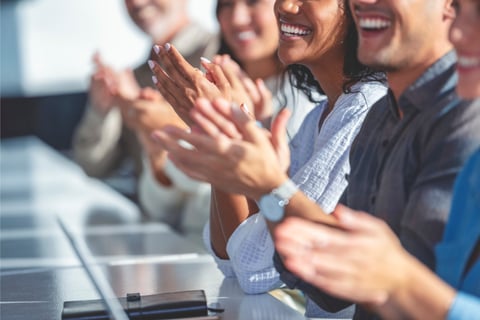 Ansvar Insurance (Ansvar) – part of Benefact Group (group) and a leading risk and insurance provider for the care, community, education, faith, and heritage sectors in Australia – is celebrating the group's achievement of donating over £100 million (approx. AU$176 million) to good causes.
Benefact Group (formerly Ecclesiastical Insurance Group) is a charity-owned financial services group and the fourth biggest corporate donor in the UK. It held a Service of Thanksgiving at Westminster Abbey to celebrate its achievement, attended by some of its 10,000 beneficiaries. His Royal Highness The Prince of Wales also came to the event on behalf of The Prince's Foundation, which has received the Benefact Group's support over the years.
"It was very special to have been part of this celebration, representing Ansvar in marking an important milestone for the entire group. Contributing over £100 million to good causes is a huge achievement, which we're proud to be a part of," said Ansvar CEO Warren Hutcheon.
Read more: Ansvar Insurance CEO outlines coronavirus response
Benefact Group's donations support a wide range of causes across different sectors, including education and skills, rural, heritage, arts, faith, climate change, animal, and wildlife charities.
Mark Hews, group chief executive of Benefact Group, highlighted that the group's donations over the years have changed thousands of lives for the better.
"As a company whose purpose is to contribute to the greater good of society, charitable giving is at the heart of what we do," Hews said. "For many financial services companies, their purpose is to make as much money as possible. In contrast, the Benefact Group family has a very different culture and values. We are not driven by making as much money as possible. We are driven by how much money we can give away."
As part of the Benefact Group of families, Ansvar vows to continue finding ways to give back to its local communities and make a difference in people's lives.