Ansvar Insurance CEO outlines coronavirus response | Insurance Business Australia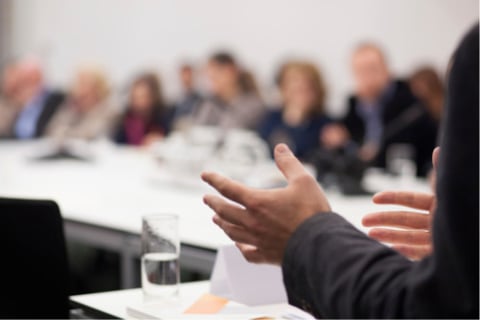 "Ansvar is committed to providing you with personalised, flexible, ethical, and compassionate support."
Those were the words of Ansvar Insurance chief executive Warren Hutcheon when he outlined the company's coronavirus response aimed at assisting brokers, clients, and business partners during what the CEO described as both a challenging and uncertain time.
The insurance boss stated: "We understand that our clients are experiencing difficulties at this time and some businesses, unfortunately, will be materially impacted. We encourage you to contact us and provide the updated information. We will review the policy terms and conditions, and, where possible, align cover and premium with the new business situation.
"For SME clients (clients with annual turnovers and/or asset values of less than $10 million) impacted by COVID-19, and who have experienced a reduction in turnover and exposure, we will provide a refund on any unused portion of the premium. Ansvar will not charge any administration or cancellation fees as a result of these changes."
As for non-SME policyholders, Hutcheon said they will work with the broker and client on a minimum deposit solution with an adjustment on renewal based on the actual turnover for the policy period.
It was also announced that Ansvar will be extending cover, for a period of up to 180 days, for all insured unoccupied premises to ensure clients are not unduly penalised for the pandemic-induced closures. No additional premium will be charged, nor will the level of coverage be reduced. The company will also not impose a higher excess.
The CEO, however, clarified that the endorsement for extended unoccupancy cover is subject to several conditions pertaining to prudent site risk management.
Meanwhile Ansvar is also offering a number of payment solutions to SME clients including instalment payment arrangements, the option of payment deferral for those impacted by COVID-19, special considerations in respect of financial hardship requests, and premium adjustments due to changes in activities or turnover.
Hutcheon added: "Whether due to illness, self-isolation, or the continuing travel restrictions, it may be impossible to obtain your client's instructions in a timely manner. To allow for this situation, and to help you to protect your SME clients from becoming unintentionally uninsured, we are introducing an automatic extension in cover for 30 days beyond the renewal anniversary date."
As for the area of claims, the chief executive offered assurances that Ansvar is on hand to assist with all current and new claims matters, and that the insurer will be looking for ways to support clients with fast cash settlements whenever possible.