APRA and actuary combined for educational effort | Insurance Business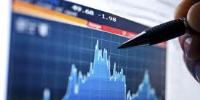 APRA
and actuarial firm Finity are set for a collaboration designed to educate the general insurance industry about a wide range of complex issues that currently face businesses.
The joint-project will take the form of an education briefing where APRA statistics will be presented and interpreted by a panel of leading Finity actuaries and explained to those working in the general insurance industry in both Sydney and Melbourne.
With education a hot topic in the insurance industry at the moment, the regulator and actuarial firm have been praised by
ANZIIF
CEO,
Prue Willsford
, for their forward-thinking approach.
"APRA and Finity both work to support the industry in various capacities already, but from the perspective of an education provider, it is pleasing that they are collaborating to provide analysis of data and current events and how these will impact the General Insurance business," Willsford said.
"Data is most powerful when we thoroughly understand it, and both organisations show that they recognise this and the value of data to our industry."
The panel at both briefings will include Luke Cassar and David Wilheim, both consultants at Finity, and Jacob Mamutil, a principle at the firm. Alongside them will be Mark McGrillen, an analyst in general insurance statistics at APRA and acting manager of the general insurance statistics area of the regulator, Adam Trevorrow.
Mamutil said that it is the collaboration that really sets the briefing apart from other educational offerings.
"The briefing is a unique opportunity to hear two industry perspectives - from Finity and APRA.
"Finity will provide insights on the performance of the Australian general insurance market over the last financial year and what these current trends mean for the industry."