APRA Insight reveals good year for insurance | Insurance Business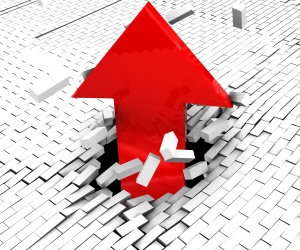 The latest
APRA
Insight report has shown a solid 2014 for insurers and brokers despite increased competition in the industry.
The report, released at the end of December, shows the general insurance sector continued a strong financial position during the year in the face of difficult market conditions.
"The general insurance industry maintained a strong financial position during the year, driven primarily by the profitability of personal lines insurers in the absence of significant natural peril events.
"In contrast commercial lines insurers continue to face challenges in the current operating environment due to strong competition, excess capacity in the market and low interest rates impacting profitability," the report notes.
APRA noted the increased competition in both markets and singled out challenger brands as a key driver of a shared market while aggregators continue to be fringe.
"Despite the increasing concentration in both markets, healthy competition is evident among the large domestic insurance groups, APRA-authorised subsidiaries of foreign insurers and other local insurers.
"An important source of competition in personal lines is provided by a number of challenger brands in the market, which continue to gain momentum and are starting to erode some of the established brands' market share. Personal lines on-line 'aggregators' continue to have a small presence in the market."
APRA also notes a "strong operating result" in the year ended 30 June 2014 with a net, after-tax profit of $4.9 billion which APRA says is "driven primarily by insurers' underwriting results."
Personal lines business accounted for much of the growth in gross earned premium in 2014 thanks to premium increases in the property reinsurance market, the report noted.
However, in the commercial sector, the stagnation of premiums was blamed on competitive pressures.
"Premium growth in the commercial lines classes of business continues to be subdued due to strong competitive pressures. This is most evident in the commercial property (Fire and ISR) and professional indemnity classes, with little or no growth in earned premium reported during the year."