Aussie insurer IAG bolsters 'insurtech' business | Insurance Business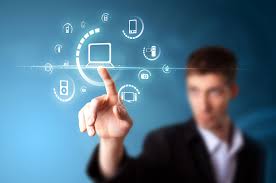 IAG
has announced a new appointment within its Customer Labs division that will focus on the development of new business partnerships with a focus on insurtech.
Andrew Stead will join the business as director strategic initiatives and brings more than 10 years' experience working with start-up founders and investors and will use this experience to help IAG develop and expand its tech offering within its insurance businesses.
Julie Batch, chief customer officer for IAG, said that Stead's appointment highlights the ambition of the Customer Labs division of the company.
"Andrew is highly regarded in the start-up and research commercialisation communities. He brings a wealth of knowledge to IAG, with significant experience in building and nurturing new businesses," Batch said.
"His role will be pivotal in creating new opportunities across the business through engagement with boundary-pushing entrepreneurs and start-ups, as well as research organisations."
Responsible for the customer experience strategy and product and pricing innovation through data and insights, Stead said that the creation of IAG Labs highlights the importance the business puts on technological development.
"The creation of IAG Labs signals a clear intent to embrace new opportunities and actively shape the future of insurance, risk management and ancillary services across the organisation and its joint venture partners," Stead said.
"In an increasingly competitive market, the focus of corporate innovation investment is set to change significantly, moving towards bolder initiatives and transformational innovations. It is an exciting time to join IAG, with a great team in place and a mandate to make a difference."