BREAKING NEWS: Major insurer IAG announces new CEO | Insurance Business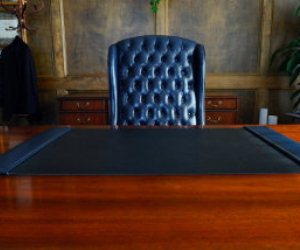 IAG
has announced that their current CEO and managing director, Mike Wilkins, is set to retire from the company and have revealed his replacement.
Wilkins is set to be replaced by current CEO of IAG Labs,
Peter Harmer
, who will take on the role from 16 November 2015.
In a bid to ease Harmer's transition to the top job, Wilkins will stay on at the company until 31 March 2016 having led the company for more than 7 years.
IAG Chairman, Brian Schwartz, said that Harmer's track record in creating and leading successful businesses within IAG made him the right man for the job.
"Peter has a great passion for leadership, developing people and delivering to customers and, coupled with his extensive insurance industry experience, he is ideally suited to lead IAG through the next phase of its growth and development," Schwartz said.
"Peter led a tremendous turnaround in the culture and performance of
CGU
during his time as its CEO. More recently, as CEO of IAG Labs, Peter has laid the foundations for IAG's digital future.
"The Board has always had a strong focus on succession planning with a commitment to developing internal candidates as potential CEO successors. Peter's appointment demonstrates this commitment and highlights the depth of talent within IAG."
Harmer joined IAG in 2010 as CEO of CGU and has held a number of executive roles across the business,
having been appointed CEO of the newly created IAG Labs in July
.
"I'm delighted and humbled to be given the opportunity to lead IAG," Harmer said in a statement.
"We live in an age of disruption where the needs and expectations of our customers are changing rapidly as they embrace innovation and quickly adopt new technologies. New and different competitors are entering the market and even the way we work is transforming, with a greater focus on inclusiveness and agility.
"There are so many exciting opportunities with these changes, and because of the platform Mike has created we can embrace them from a position of strength. We've already started to do this and I look forward to building on these opportunities," Harmer continued.
Wilkins thanked the staff and clients of IAG and tipped Harmer to continue to build on the strength of the company over the coming years in Australia and beyond.
"It has been an honour to lead IAG and help the company provide great service to the millions of customers who rely on us every day," Wilkins said.
"I am leaving with a great sense of pride in what we have accomplished in our local markets and with our steady expansion into Asia.
"These are accomplishments that require a committed team of tenacious and dedicated individuals and I'd like to thank the Board and our people for their contribution. I look forward to working with Peter as he focuses on the opportunities and challenges ahead."
Schwartz thanked Wilkins for his service to the company which saw the business expand across the region,
take in Wesfarmers business
and develop
a strategic partnership with Berkshire Hathaway
.
"Mike has been an exceptional CEO and under his leadership IAG has grown to become the leading general insurer in Australia and New Zealand, with a significant footprint in Asia," Schwartz said.
"His focus on strengthening the fundamentals of our businesses and his reputation in the investment and business community has enabled us to complete important transactions including the AMI and Wesfarmers Insurance acquisitions, and more recently the strategic partnership with
Berkshire Hathaway
.
"Mike is leaving IAG in a far stronger position than when he joined us, and on behalf of the Board and the entire organisation I thank him for the enormous contribution he has made," Schwartz continued.