Calliden backs the best as Top 10 Brokerages partner | Insurance Business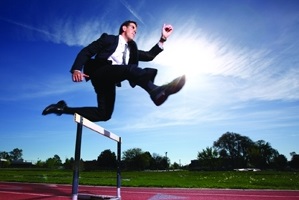 The
Insurance Business
Top 10 Brokerages ranking process is underway for 2014, and we would like to thank
Calliden
for backing excellence in the broker market by partnering with us on the report.
As the sponsor of the Top 10 Brokerages report, Calliden aligns with the aims and values of what the report is all about; showcasing and recognising the best
of the best in the Australian broking market.
Calliden Agency Services group executive Mike Hooton said Calliden's focus on the intermediary market meant it was proud to sponsor the Top 10 Brokerage ranking for the second consecutive year.
"Each year the Insurance Business Top 10 Brokerages report highlights the valuable role brokers play in the insurance industry and it encourages other brokers – particularly new or inexperienced brokerages – to emulate their success," Hooton told
Insurance Business
.
"We value and support the role played by brokers in our industry particularly in relation to client advocacy," Hooton explained. "With our focus on intermediated distribution we are committed to supporting brokers and their customers through the provision of a range of commercial , personal and specialist insurance options."
Calliden is an ASX- listed insurance group made up of one of Australia's largest insurance agencies, Calliden Agency Services Limited and an
APRA
licensed insurer Calliden Insurance Limited.
Want to be one of the Top 10 Brokerages?
For the third year running, the Top 10 Brokerages ranking will measure and recognise the leading insurance brokerages in Australia, and would like to invite brokerages from across Australia to enter.
Making the Top 10 will put you among an elite group of brokerages ranked on a criteria including premium income, client retention, policies written and number of new clients during the 2012/13 financial year, as well as non-financial criteria.
Entry form: Insurance Business Top 10 Brokerages
Last year, Mega Capital managing director Michael Gottlieb responded to the business being ranked first in the Top 10 by praising his personnel.
"The award affirms our innovative business model and the quality of the personnel at Mega Capital and our corporate AR
BizCover
," he said at the time.
A place in the
Insurance Business
Top 10 Brokerages rankings is clear recognition of your professional standing as one of the leading brokerages in the Australian insurance market.
The Top 10 brokerages will receive an official logo to use in their marketing, which will further illustrate their status among the insurance broking elite.
Entry form: Insurance Business Top 10 Brokerages
The full ranking will be published in issue 3.5 of
Insurance Business
magazine, out in October, as well as online.
Entries are now open: to be considered, all you have to do is enter a few simple details. Authorised representatives are also eligible to enter.
Entry form: Insurance Business Top 10 Brokerages