Chubb announces European head successor | Insurance Business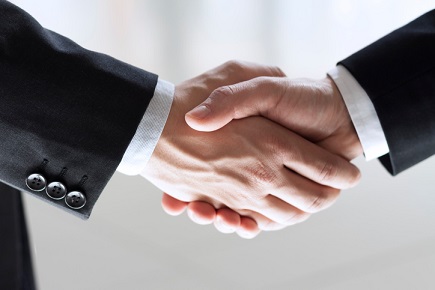 Chubb's European operations will have a new man at the helm come July 01.
Regional president Andrew Kendrick, who has led the global insurance giant in Europe since 2004, is retiring at the end of 2018. In the interim he will continue to serve as senior vice president of Chubb Group, as well as executive chair of the European Group, while David Furby takes over as president for the region next month.
That means Furby – who currently serves as vice president of Chubb Group, as well as division president of commercial property & casualty for the company's international general insurance business – is moving up as Chubb Group senior vice president and Europe's regional president. The promoted executive will have overall responsibility for the general management and business results for all Chubb operations in the UK and Ireland and the continent of Europe.
Kendrick, meanwhile, will focus primarily on regulatory matters such as Chubb's Brexit plans before he leaves at year-end. The industry veteran has been in insurance for four decades.
"As Chubb's second-largest region, Europe is a core franchise and a significant contributor to the results of our organisation," noted Chubb chair and chief executive Evan Greenberg. "Andrew has been part of our company for more than 20 years and a real partner to me and our senior management team. He has done much to lead and build our business and our reputation across the UK and Continental Europe.
"His distinguished career has been defined by his leadership, skill, and collegiality. We have been fortunate to have Andrew on our team for so many years. Andrew has earned his retirement, but we look forward to continuing to benefit from his experience, counsel, and energy in the coming months."
As for Kendrick's successor, Greenberg has nothing but nice words as well.
"David Furby joined our company with Andrew as part of the same 1996 acquisition, and we are delighted that David will now lead our European region," commented the CEO. "David has broad, deep, and exceptional industry experience. In his career, he has been a broker, an underwriter for a Lloyd's syndicate, managed our reinsurance business, and led our insurance operations on the continent and then our commercial P&C business across our international division.
"David has proven he's ready for this important role, and I have every confidence in his abilities and skill as a leader to drive sustained growth and profitability across the UK and continent."
Succeeding Furby, meanwhile, is Timothy O'Donnell. The "outstanding insurance executive" – as described by overseas general insurance president Juan Andrade – currently holds the positions of chief operating officer of commercial property & casualty for overseas general insurance and executive vice president of financial lines.
Meanwhile Jalil Rehman, European Group's chief business operations officer, is leaving Chubb on July 01.
"We thank Jalil for his 30 years of service with Chubb and especially for his contributions these past two years to our successful merger-related activities, bringing together the best of ACE and Chubb in the region," said Andrade. "We wish him well with his new endeavours."
Related stories:
Chubb to roll out new model for premium collections
Chubb appoints new unit head for Australia and NZ