CII leader shares her journey | Insurance Business Australia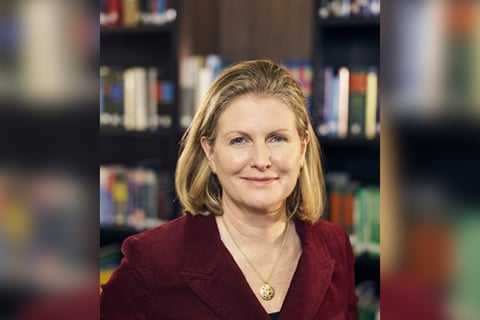 Sian Fisher has an unusual breadth of experience in the insurance industry, and she made history as the first female CEO of the Chartered Insurance Institute (CII). While she champions gender equity in the industry, she also encourages women to take risks and push themselves forward for opportunities.
"Always be brave. Nobody can be brave for you," said Fisher, "I hear so many women saying 'I didn't think I was qualified to do that,' and then they get upset when a man puts himself forward and gets the job. It won't make a fundamental difference how many policies we put into place to support women if they aren't brave about taking responsibility and putting themselves forward for projects."
Fisher has certainly exhibited a great deal of courage throughout her impressive and varied career in the insurance industry, ultimately resulting in her leadership of the London-based CII which boasts 125,000 members in 150 countries.
Starting as a graduate trainee at Marsh in London, Fisher was quick to fight against a pay gap when she found out that the male graduates were earning more than the females.
"We made a fuss and so they sorted it out," she said. "That flagged for me that I wasn't working for the right person."
Fisher went on to join Hiscox where she trained as an underwriter, working in professional indemnity work. Using her entrepreneurial skillset, while at Hiscox, Fisher led the creation of a set of products for emerging professions including media, technology and consultancy companies. Within four years her products had raised more than 30-million pounds worth of business.
"I was always willing to take a risk," said Fisher. "I never felt it was someone else's role to promote me so I've always taken sensible steps to promote myself."
Fisher became chief underwriting officer at Hiscox in the late nineties, and in 2000 she was promoted to one of the first female managing directors of an insurance company in the U.K.
Whilst completing her MBA at Harvard, Fisher made the difficult decision to leave Hiscox and start her own business. In 2004, she founded Oxygen, together with four partners. Within the underwriting and brokering business, Fisher's direct responsibility was the running of Oxygen Insurance Managers (OIM), a pioneering London Market MGU. Fisher's part of the business was sold by Oxygen to Arthur J Gallagher in 2008. Having led the deal, Fisher joined Gallagher to found their international underwriting business in the name of OIM Underwriting Ltd.
In 2014, Fisher joined CII, initially running a pro-bono project, but when the CEO retired in 2016, he recommended Fisher to succeed him. She is now three years into her five-year plan to rejuvenate and develop the business.
Despite her success, Fisher still values the advice of her mentor.
"There's always going to be somebody who has done more than you," she explained. "There is always more to learn."