Elantis Premium Funding in 'first of its kind' launch | Insurance Business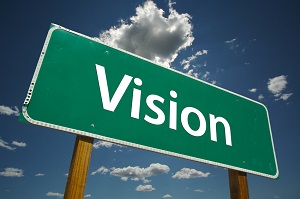 Elantis
Premium Funding
has announced the launch of the Elantis Learning Academy (ELA), believed to be a first for the premium funding industry.
The ELA will see the premium funder tour Australia and New Zealand throughout the year with an educational offering designed to help brokers with all aspects of their business.
In the first instalment, author and writer Brad Howarth will speak to brokers about the use of technology in the workplace and different technologies brokers can target to help their businesses grow.
"The Elantis Learning Academy is the first of its kind in the premium funding industry with the objective of partnering with brokers to help them build and improve their businesses," Sophie Arkelidis, head of marketing, AU & NZ for Elantis, told
Insurance Business.
"The concept of the Elantis Learning Academy originated from brokers expressing their desire to attend a formal education and development program and underlines our commitment to find new ways to add value to the broker market.
"We listened to our brokers and their needs and established the Elantis Learning Academy to help them improve and build their business."
Arkelidis noted that the ELA has partnered with NIBA to ensure that CPD points are on offer for those in attendance and stressed that the aim is to aid brokers and their staff.
"The aim is to help educate brokers and their staff across a number of topics that will in turn help them improve their business," Arkelidis said.
"Topics such as 'Technology in your business' will assist brokers to understand how technology can enhance their overall customer service offering, where they can streamline processes and gain efficiencies, in turn freeing up time to acquire new customers and grow their overall business.
"'Using Social Media' topic - will assist with establishing and maintaining various social media channels and how these channels can help to promote their business online."
Arkelidis revealed that the business will also offer webinars across multiple topics for brokers that cannot attend the sessions and said the business will continue to speak to brokers to gain insight into the sessions they want.
"In addition to the Elantis Learning Academy sessions across AU & NZ, we will be running a series of webinars across a number of topics (social media, using the iPad / iPhone etc) for brokers who were unable to physically attend the ELA sessions in the capital cities.
"This will allow any broker across AU & NZ to dial in to these sessions regardless of their location.
"Moving into 2017, we will once again seek feedback from our broker network as to what topics they would like to us to present to them and what areas of development they require for their staff and brokerage."
Events will be held across Australia and New Zealand throughout 2016:
Perth
– 24th May
Brisbane
– 16th June
Sydney
– 12th August
Melbourne
– 19th August
Adelaide
– 21st September
New Zealand
– September & October