Factors to consider when enhancing your insurance company's DEI program | Insurance Business Australia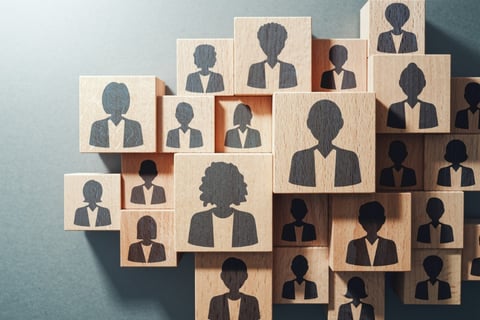 Insurance Business released this year's list of Australian insurance companies with 5-star diversity, equity, and inclusion (DEI) programs and the significant factors to consider when enhancing their DEI programs.
For this year's list, Insurance Business Australia (IB) research team invited firms to share the DEI initiatives they have focused on over the past 12 months. For 15 weeks, the IB team conducted one-on-one interviews with DEI professionals to gain a keen understanding of the industry standards and determine which companies have met or exceeded these expectations. The team then reached out to the companies' employees to gauge the effectiveness of these programs. The companies that scored 4 or higher on a scale of 1 to 5 were recognised for having 5-star DEI programs.
As part of the selection process, IB identified the most important criteria to enhance companies' DEI programs. It found that "employees feeling that they belong at the company" ranked the highest in the most significant factor to consider when enhancing DEI programs, with a score of 4.79 out of 5. It was followed by:
The knowledge that people's personal beliefs and traditions are respected (4.75 out of 5);
Knowing who and where to go to if someone needs to report inappropriate behaviour based on diversity (4.64 out of 5);
Working in a company that you feel you can recommend to a friend or colleague who belongs to an underrepresented group (4.56 out of 5);
Having a good training program for diversity within the company (4.38 out of 5); and
Creating and fulfilling a good DEI program (4.28 out of 5).
Commenting on the 17 insurance companies that ranked high enough to garner IB's 5-star DEI awards this year, Catherine Carlyon, country manager for Australia at AXA XL – the sponsor of the IB 5-Star Diversity, Equity, and Inclusion report for 2022 – said: "DEI for us is not just the right thing to do, but also a business imperative. We are committed to building a workplace that works for everyone – one in which all employees are treated with dignity and respect and where individual differences are encouraged and valued.
"A diverse workforce helps our company effectively understand and meet distinct market and client needs globally and locally. It also drives innovation and, ultimately, improves our organisation for our teams, our company, and our clients."
See the Australian insurance companies with 5-star DEI programs by reading the 5-Star Diversity, Equity, and Inclusion Report 2022.