How insurers can appeal to millennials in 2018 | Insurance Business Australia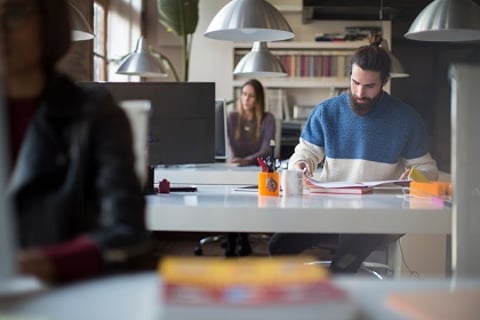 With the millennial generation soon to replace baby boomers as insurance's biggest customer base, the industry has some serious work to do when it comes to drawing in the "least insured generation," according to new research.
The report from Fuel Cycle, a company that advises firms including
AIG
on how to gather insights on their customers, pulls together the key strategies which it says can help insurance bring in the ever-elusive millennial generation – something it doesn't do so well right now.
Insurance Business
asked Nick Chadwick, senior researcher at the firm, for his top tips on what insurance companies should be focusing on as we approach the beginning of a new year.
"In 2018 it will be crucial to focus on engaging millennials. The engagement of millennials is more multi-faceted than what was seen with previous generations: they want to be engaged using multiple methods, including social media, apps, emails, online communities, or any other method available to the insurer," Chadwick explained.
When it comes to millennials, or generation Y, a direct conversation and the utilisation of these newer communication channels is particularly important compared to their predecessors, according to Chadwick.
While intermediaries are "still vital" in the insurance industry for their wealth of knowledge and guidance in purchasing products, millennials have a preference for more typically direct methods – meaning brokers may need to adopt new methods.
"Setting up direct communication with millennials should be a key focus for insurers in 2018," the senior researcher said. "Direct channels of communication, such as mobile apps or online websites, remain a significantly untapped opportunity in the insurance market. A recent study showed that millennials are more than twice as likely to buy insurance online, and more than half prefer to work directly with insurance carriers instead of going through an agent."
As well as embracing an omni-channel approach to servicing customer needs, keeping abreast of the competition will also be vital next year.
"It's important to continually research the consumer and competitor market," Chadwick said. "But ultimately, giving a voice to your consumers is the best way to ensure that you are meeting their expectations and needs on a consistent basis."
Lastly, in order for insurance firms to proactively engage and retain millennial consumers, they will have to invest in several non-traditional areas, such as R&D and customer intelligence, as the process of buying insurance "shifts onto new screens, channels, and platforms over the next decade."
Businesses should also consider bringing in the big guns to help them tackle the challenge of adapting to a new generation: "Using online research communities like those offered by Fuel Cycle, our insurance clients are able to keep their finger on the pulse of the millennial market, which is ever-changing," Chadwick added.
Related stories:
Insurance failing to attract millennials - exec
The impact of millennials on insurance