ICA promises action on code of practice | Insurance Business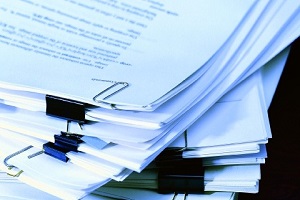 The Insurance Council of Australia has denied claims that the General Insurance Code of Practice report will be "buried", calling the allegations "unjustified".
The organisation said that because the report following an independent review into the Code by Ian Enright was 200 pages long, it needed careful examination.
A spokesman for the ICA told Insurance Business: "Concerns that the report will be buried are unjustified. The report is 200 pages long, and necessarily requires careful consideration and analysis by the Insurance Council and its members before the industry identifies its response."
The ICA last month said the sub-committee will present its findings of the report to its member companies before the end of the year but failed to give a date as to when the report will be public.
The spokesman said the ICA sub-committee will determine whether the board will release the report once it's had sufficient time to assess the report.
Consumer watchdogs raised fears that the recommendations borne of an independent review into the General Insurance Code of Practice may never come to fruition because the ICA has failed to give a date as to when the report will be released.
The Insurance Law Service's principal solicitor Katherine Lane told Insurance Business that any delay would be detrimental for consumers.
"The ICA did not give a date for when the report will be released. My concern is when will it be released? If there is no clear commitment to it, it might be buried – we don't know. What will happen?"
The ILS is particularly concerned as, in a joint submission with other consumer-facing organisations, it recommended a whole raft of changes to improve best practice including a proposal that the adoption of the code should be a condition of authorisation by APRA under the Insurance Act 1973; and that code must be legally enforceable as a team of contract and have a financial penalty regime to cover certain significant breaches of the Code.
"When you have a review of this magnitude it should be released quickly," Lane added. "They say the board will present its findings to member companies at the end of the year, but it may never be released. It is not clear if it will be.
"It is important that it is released as soon as possible. There is a risk it won't be and that would be a poor outcome for consumers. The whole point is to improve best practice within insurance for consumers. Any delay in that is a poor outcome for consumers because it is for their benefit."