icare announces 2019 CASE Awards finalists | Insurance Business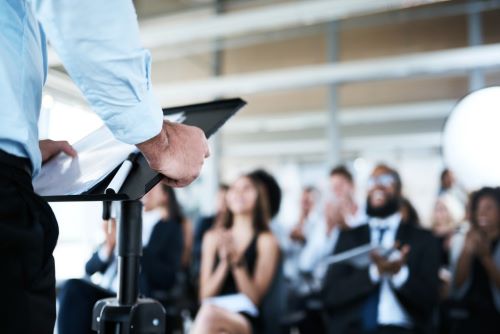 The finalists for icare's 2019 Care and Service Excellence (CASE) Awards have been announced.
"Since 2015, the icare CASE Awards have provided a platform to recognise and celebrate the achievements of individuals and organisations that every day support the people and businesses of NSW, often in very challenging and complex situations," said John Nagle, icare CEO and managing director. "We received an unprecedented number of nominations this year, with entries from large multinational companies, research institutes, small businesses, and not-for-profits. The finalists selected by our panel of judges are of an extremely high calibre, with each individual or team having achieved significant positive outcomes and improvements for their customers."
Read more: Applications for icare CASE Awards now open
This year's finalists are as follows:
Young professional of the year for care and service – Scott Zafir, Rehabilitation Services by Altius, Britt McDougall of Suncorp/GIO, Alexandra Galassi of Allianz, and Rosemary Watt of Pinnacle Rehab
Excellence in injury prevention – Embedding the JB Culture into our Safety Culture by JB HI-FI, Continuous Improvement and QubeCare by Qube, Work Health and Safety Strategy by Sylvanvale, and Introducing a culture of safety at Stone & Wood - Think.Do.Share by Stone & Wood
Excellence and innovation in injury management – Health at Home (HAH), Pinnacle Rehab
Culturally And Linguistically Diverse (CALD) Services, Kairros Active Wellbeing Program, Northern NSW Police Force Injury Management (Workforce Safety), and Prestige Health Services Australia
Rehab Management
Excellence in improving employer performance – Gallagher Workplace Risk, Mark Dal-Corobbo of GIO/Suncorp, Pinnacle Rehab's psychological services team, and Aon Risk Services & Japara
Outstanding individual for care and service – Cathy Elphick of QBE Insurance, Diana Stefanovski of GIO/Suncorp, Joanne Cowen of QBE Insurance, and Ellen Watson of WorkFocus Australia
Outstanding team for care and service – FRNSW Presumptive Legislation team, Fire & Rescue NSW, Pinnacle Rehab's Health at Home (HAH), The Northern Regional Workers' compensation claims team, Allianz Sargood on Collaroy, and Moore Rehab Outcomes (MRO)
Excellence in social impact – Plus Social, Primary & Community Care Services, A/Prof Samuel Harvey and the Workplace Mental Health Research Program, Black Dog Institute, Uniting's Community Support Services on behalf of icare, Uniting
Lifetime achievement – Mark Rooney of QBE Insurance, Michele Casci of EML, Peter Bradley of and Suncorp/GIO
Customer excellence – Beneco, Hunter Imaging Group, Myhealth Medical Centre Baulkham Hills, and Reliance Medical Practice West Gosford
This year's award winners will be presented at the 5th Annual Care and Service Excellence Awards (CASE Awards) gala dinner, hosted by renowned Australian journalist Annabel Crabb, on Nov. 07 at the International Convention Centre (ICC) Sydney.