Insurance industry reacts to Lloyd's of London's "bold new strategy" | Insurance Business Australia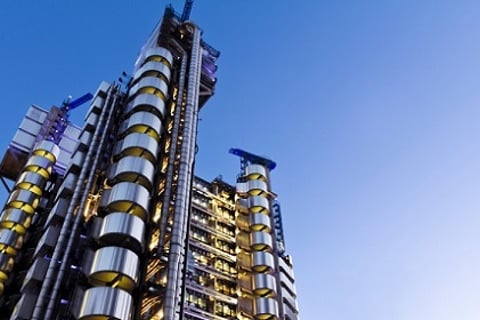 After making headlines in March for the wrong reasons – an alleged market-wide sexual harassment culture and 2018's pre-tax loss of £1 billion – Lloyd's of London is determined to transform, announcing what it called a "bold new strategy" aimed at shaping the centuries-old exchange's future.
Focused on delivering higher quality risk protection for customers as well as simplifying access to the global insurance market while lowering costs of doing business at Lloyd's, the strategy features six ideas including a next-generation claims service and a digital platform for the most difficult-to-cover risks.
The world's (re)insurance market is also proposing the Lloyd's Risk Exchange, which will enable the speedy placement of less complex risks at a fraction of current costs. The other concepts set out in "The Future at Lloyd's" are flexible capital, a Syndicate-in-a-Box, and an ecosystem of services.
Among the first to offer insights on the unveiled strategy was Hiscox chief executive Bronek Masojada, who believes "these initiatives remind us of Lloyd's centrality to the global insurance market and its determination to remain central to it as the world evolves."
Masojada commented: "We look forward to working with all our Lloyd's colleagues to bring these ideas to realisation."
According to Lloyd's, work will begin on building and delivering prototypes and full services from October this year, with some operational in early 2020.
Lloyd's Market Association CEO Sheila Cameron, for her part, sees the launch as a demonstration of chief executive John Neal's "commitment to put Lloyd's at the front of the insurance flotilla." She added: "It offers an exciting view into how our shared marketplace can evolve, and we are excited to work together with Lloyd's on building out this braver future for the ultimate benefit of our customers."
Meanwhile Steve Goate, director of intermediary services at Davies Insurance Services, welcomed the move to essentially open the market to new distribution channels with the proposed creation of a technology-driven risk exchange.
"The aim of Lloyd's was to reduce costs and provide access to new clients to the market and its capacity," noted the Davies executive. "We have long said that regional and retail brokers need to be given better access to the Lloyd's market.
"A greater use of technology and the will to encourage syndicates to deliver products in a more simplified and efficient manner will open the market to brokers and intermediaries who at present have not considered Lloyd's as an option."
Goate is of the view that while wholesale and speciality brokers will continue to be the foundation for the Lloyd's market, steps to allow more direct access to syndicate capacity "have to be applauded" as they enhance Davies's own efforts towards faster and more cost-effective access to Lloyd's for retail and regional brokers.
"I am sure that there will be a great deal of discussion at the BIBA (British Insurance Brokers' Association) conference later this month on what this will mean and how brokers will be able to take advantage," he said.
Echoing the same sentiments, Fiducia MGA chief executive Gerry Sheehy is pleased with the announced blueprint and stated: "As an MGA (managing general agent) we welcome the opportunity to work with our capacity providers on the Lloyd's platform to create new products and look to engage with new clients.
"The insurance market is still highly competitive and there remains a great deal of movement in terms of the commitment and withdrawal of capacity in many specialty lines. MGAs have the advantage of allowing syndicates to target capacity and bring new products to market faster and more efficiently."
When the strategy was unveiled, Neal himself highlighted: "Lloyd's unique attributes – the ability to access unparalleled underwriting expertise, financial security, and market access all in one place – are more relevant today than ever.
"However, a dynamic risk environment combined with rapid advancements in technology have fundamentally changed the world. Lloyd's is changing too, driven by a desire to provide the best (re)insurance products and services available anywhere."
Lloyd's chairman Bruce Carnegie-Brown described the proposals as the culmination of months of engagement with stakeholders across the market globally. He believes the transformational initiatives will set Lloyd's up for success for the years to come.
Aon CEO Greg Case, meanwhile, acknowledged that risks will continue to evolve and commended Lloyd's for rallying the industry in the drive to adapt and remain relevant.
"Every nation, every business, and every community has never faced greater risk and greater volatility than they do today," stated Case. "In publishing this prospectus Lloyd's has identified promising ideas to develop innovative solutions that will allow the insurance sector to move more quickly, at far less cost and in a way that helps all involved address today's greatest risks."
For London FOIL (Forum of Insurance Lawyers) president Jennette Newman, the released plan is timely.
"The London market has been at a crossroads for quite some time and has long needed to clearly identify new routes to growth, supporting true innovation and defining strategies to attract new talent," declared the Clyde & Co partner, who offered assurances that London FOIL stands ready to work with the market.
"We are particularly excited by the bold focus on the use of technology to re-shape the future of the market. The creation of a complex risk platform leveraging data and technology plus the fast track 'syndicate in a box' for the out-performers will help catapult Lloyd's back where it belongs – a home for the best talent at the forefront of risk transfer."
Newman said combining this with an automated low complexity exchange will help address the cost issues which have seen more commoditised risk classes fail to meet performance standards. It keeps Lloyd's relevant and "in the game," she added.
Also happy with the development is Insurance Business columnist Christopher Croft, chief executive of the London & International Insurance Brokers' Association (LIIBA).
Croft stated: "At LIIBA we have welcomed the very collaborative approach that Lloyd's has taken to drawing up these ideas and in seeking our help. We share a common central objective: a strong, vibrant, innovative Lloyd's market must be a key part of the offering we make to our clients.
"The ability to find cover for clients that is simply not available elsewhere has always been at the heart of London's unique offering. We must ensure it retains and grows that ability, and we look forward to discussing what happens next."
Fiducia's Sheehy, moreover, has expressed strong approval for what's to come.
"I do not think there is anyone in the market who would not echo John Neal's aim to enhance innovation, drive efficiency, and reduce the cost of doing business," he said. "Creating distribution for those Lloyd's syndicates to brokers that Lloyd's would otherwise not have access to is where MGAs can assist in expanding the Lloyd's foothold into the provincial UK market.
"As an MGA we will be talking with our capacity providers to explore where we can take advantage of the new opportunities when Lloyd's starts to implement the changes after the consultation period. We will also be talking to our broker partners to see what they would like from us."
As for Neal, he has outlined what he thinks would bring success to the market.
"We will succeed by harnessing the entrepreneurial and innovative spirit that is at the heart of Lloyd's," asserted the CEO. "Together we have a tremendous opportunity to reimagine Lloyd's and build a marketplace that is future focused, highly responsive to the changing and diverse needs of our global customers, with a culture of inclusivity and innovation."