Lloyd's publishes reports on AI and risks | Insurance Business Australia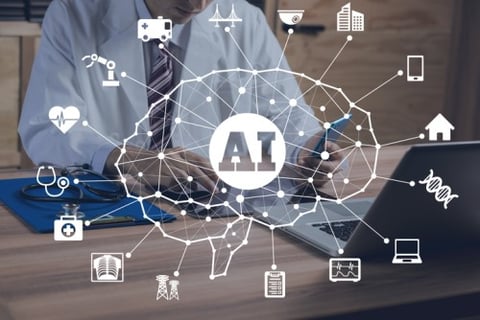 Lloyd's has launched two new reports to provide underwriters with guidance on best practice as well as insights into the short, medium, and long-term potential of artificial intelligence (AI) and robotics.
One report, "Taking control: artificial intelligence and insurance," published in collaboration with The University of Surrey, analysed the risks of AI implementation and the potential for AI to help insurers improve their operations.
It identified trust and transparency, ethics, security, and safety as the risk areas for AI, and warned that with the increasingly complex AI systems come potentially greater impact of cyber breaches.
Despite its risks, AI and robotics provides business opportunities for insurers, as a number of companies might seek to insure against the risk of the algorithms returning incorrect decisions. They also bring potential benefits in terms of improving insurers' current processes and delivering better value.
Another report, "Taking control: robots and risks," explored the impact of collaborative robots (cobots) on the economy and the subsequent risks and implications for the insurance industry. It predicted the use of increasingly sophisticated robots would replace millions of future jobs, potentially changing the risk landscape in many parts of the economy, including manufacturing, agriculture, healthcare, and retail.
AI opens opportunities for insurers, however, to collaborate with clients as data from cobots will provide a much greater understanding of risk and offers opportunities for improved risks and pricing models. According to the report, insurance could accelerate that adoption as it could help to address health and safety concerns.
"Our world is becoming increasingly automated," said Trevor Maynard, head of innovation for Lloyd's. "Insurers have an opportunity to play a role in shaping the development of the AI and robotics and will no doubt be instrumental in providing solutions to some of the most complex risks associated with these technologies. Some of these risks have been well documented, however, for insurers to respond appropriately, it is important that the benefits and opportunities of AI and robotics are properly understood."
"Over the last few years there has been a revolution in the development of AI and robotics, yet we are only just beginning to tap into the vast potential of such technologies," said Attila Emecz, director of research strategy at the University of Surrey. "We are confident that these reports will help the insurance sector in developing new business models and ways of working that will deliver significant social and economic benefit to society."
To access the reports, visit the Lloyd's website.