International underwriter Liberty International appoints new executive | Insurance Business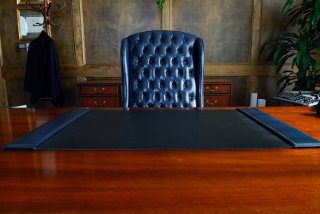 Liberty International
Underwriters (LIU), part of Liberty Mutual Insurance, has announced the appointment of Noel MacCarthy as chief underwriting office, global casualty.
MacCarthy will report to Gordon McBurney and will be responsible for the Asia Pacfic Casualty portfolio and excess casualty globally.
The role will also include responsibility for the casualty risk engineering service worldwide as MacCarthy is promoted following 16 years with the business in Asia Pacific.
Mike Abdallah, president Asia Pacific of the business, said that the new role represents MacCarthy's standing within the business and will help the business both locally and globally.
"This promotion recognises both Noel's leadership and the overall success of Casualty in the Asia Pacific region over the past 16 years," Abdallah said.
"I believe that this appointment is a significant step forward for Casualty generally and I am certain that LIU will be in even better shape globally as a result."
A year ago, it was announced
that MacCarthy would relocate to Singapore as part of a move to help develop the Liberty International presence in the region and will remain overseas in his new role.