Law firm Colin Biggers & Paisley strengthens insurance practice | Insurance Business Australia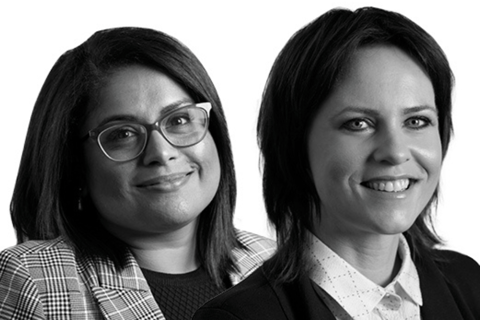 National law firm Colin Biggers & Paisley has boosted its insurance practice by appointing two Melbourne-based special counsels.
The addition of two new special counsels to Colin Biggers & Paisley builds on the firm's insurance offering, particularly in professional indemnity (PI) and institutional risk and liability.
Colin Biggers & Paisley special counsel Jessica Jansen
Jessica Jansen (pictured, left) has experience advising on insurance claims, particularly PI, financial lines, and institutional liability claims. She has also advised on financial services compliance matters and risk management and commercial and coverage disputes.
Jansen said she is pleased to join a practice known for the calibre of its insurance offering.
"I am excited to be joining the widely regarded team at Colin Biggers & Paisley. The team is a leader in the insurance space, and the cultural fit is excellent. I look forward to working with the team and supporting our clients," she said in a statement.
Colin Biggers & Paisley special counsel Hilary Stokes
Hilary Stokes (pictured, right) practices principally in PI insurance law, specifically defending claims against solicitors and barristers, in which she has over 10 years of experience. She also advises on broader commercial litigation matters, including disputes regarding joint ventures.
Stokes said: "Colin Biggers & Paisley's insurance team has a strong reputation in the market for their client focus. Their client focus aligns with my values, and I am looking forward to working with Patrick Tuohey and the team in Melbourne."
Colin Biggers & Paisley welcomes new hires to Melbourne team
Cathryn Prowse, co-head of insurance at Colin Biggers & Paisley, has welcomed Jansen and Stokes to the Melbourne team.
"Jessica and Hilary are both terrific additions to the insurance group. Their appointments have been made with our clients' needs front of mind, and like the other senior lawyers we have welcomed over the last 12 months, they will be instrumental in the delivery of first-rate legal services to our clients and no-doubt foster growth in our focus areas," she said.
The announcement follows the firm's appointments of a senior associate and special counsel to the insurance practice in Sydney.