Live events boom anticipated, plus rise of new related risks – Allianz | Insurance Business Australia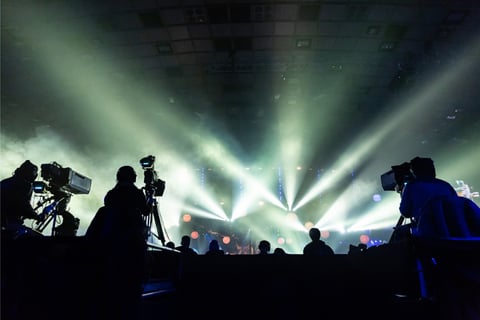 With pandemic lockdowns and restrictions slowly easing, Allianz Global Corporate & Specialty (AGCS) has predicted there could be a rise in demand for live events – resulting in a proportionate rise in related risks.
"We are currently seeing a huge demand for live events," said AGCS global head of entertainment Michael Furtschegger. "Fan hunger for live events is high and the larger promoters are seeing record numbers."
According to AGCS, the risk landscape of live entertainment is facing new challenges post-pandemic. The insurer has identified three main risks that have emerged: staff shortages, resource constraints, as well as new and untested venues.
The shortage of safety personnel
Citing a survey from the Professional Light And Sound Organization (PLASA), AGCS said that nearly 70% of companies surveyed at the end of 2021 reported a shortage of skilled workers. Notably, engineers, technicians, and height workers in stage technology were most sought after.
"Staff shortages can become a particularly acute problem when it comes to safety personnel," said Furtschegger. "In some cases, it can mean that authorities won't allow an event to take place. In terms of other safety-critical tasks, organizers need to make sure they properly vet vendors and contractors to ensure the event is run professionally."
Limited resources for events equipment
"As more performances take place and productions run in parallel, the demand for touring equipment increases, often rented from rental companies with limited resources," Furtschegger explained.
AGCS has noted that the global semiconductor shortage may have eased for the moment, but other factors can still disrupt equipment availability. These include shortages of other non-semiconductor components, restrictions imposed on moving goods due to lockdowns, and the ongoing war in Ukraine. These not only disrupt equipment availability, but can also extend planning times for live events, AGCS has noted.
New risk assessment needed for untested venues
Many of the new festivals require a new risk assessment, since they are being held in new, but untested locations, AGCS has stated.
"The industry is innovative; in recent years we have seen successful events in new venues such as the old Tempelhof Airport in Berlin, which have been put to new uses by live events. Organizers of established festivals like Coachella in the US, Tomorrowland in Belgium or Rock am Ring in Germany will be relatively familiar with the risks of their venues; new and untested venues, however, require a different risk assessment," Furtschegger noted.
But despite these challenges, the entertainment industry remains optimistic for the future.
"I am confident that the live entertainment events sector will continue to flourish as it has this summer," Furtschegger commented. "I believe their ingenuity, creativity and energy will lead them into a bright future."