M&A bounces back: 2021 saw highest deal value in history | Insurance Business Australia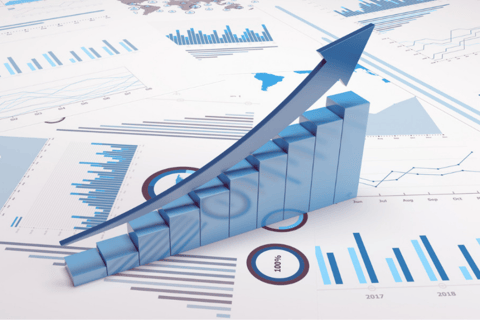 Despite an unstable environment brought by the persistence of the COVID-19 pandemic and other issues, corporate dealmakers remained busy in 2021 by acquiring transformative capabilities and scaling rapidly – leading to a record-breaking year for merger and acquisition (M&A) deal value, exceeding expectations at an unmatched $5.9 trillion, according to the Bain & Company's (Bain) fourth annual M&A report.
The new report explored the opportunities presented by the shifting M&A landscape. For example, it found that valuation multiples in a white-hot market hit an all-time high of 15.4 times enterprise value/EBITDA in 2021. Notably, tech assets decoupled from the broader M&A market, with multiples at 25 times. Meanwhile, the healthcare industry saw its asset prices soar, with median multiples at 20 times.
Despite the sky-high prices, Bain's latest survey of more than 280 executives suggested an optimistic outlook for deal activity in 2022, with 89% anticipating their deal activity to stay the same or increase as the environment for deal-making remains attractive, and a well-balanced mix of market signals suggest the strategic M&A market will continue to be robust.
"Companies are using M&A to keep pace with the trends transforming their industries, many of which were accelerated by COVID-19, while also navigating high prices and intense competition," said Andrei Vorobyov, a partner in Bain's M&A practice.
"While strategic buyers across industries are feeling the pain of record deal prices, they remain more affordable than public markets, which are trading at even higher multiples. Dealmakers that come out ahead in 2022 will be the ones that lean in, especially focused on the commercial opportunities brought by ESG, talent retention and revenue synergies."
Read more: Global insurance premiums to reach massive milestone by 2030
The report identified three factors that can help dealmaking executives to thrive in this white-hot market:
Talent retention: M&A can cause employees to worry about uncertainty and change, leading them to consider other options. For example, in tech, more than 75% of executives said retention is now more difficult than it was three years ago, with the biggest retention risks being uncertainty about one's role in the future organization and there being attractive alternatives in the labour market.
Environmental, social, and governance (ESG): ESG needs to be more than a checklist item during the M&A process to succeed. For example, you can deliver deal value by linking overarching corporate ESG strategy to the M&A strategy to make sustainability a part of each deal thesis.
Changing regulatory environment: The past year saw several high-profile deals abandoned due to government opposition, and this scrutiny is likely to increase in the future.