Report reveals changes in customer preferences and priorities | Insurance Business Australia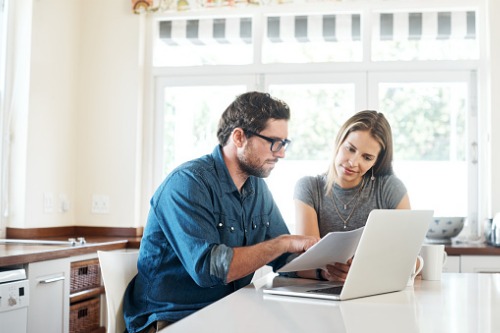 The COVID-19 pandemic has changed customer needs and preferences, forcing financial services providers such as insurers and banks to adapt to ensure a quality customer experience.
Bain & Company and Salesforce surveyed more than 5,000 consumers and 296 financial executives and conducted in-depth interviews with senior executives to gauge consumers' perceptions and priorities.
The joint report by Bain & Company and Salesforce revealed that consumers are now open to having their data used for a more tailored experience, with a preference for digital-first moving beyond routine experiences and all-digital experiences now most likely to generate customer advocacy.
The report also found that 65% of consumers trust their bank or insurer to protect their data, while 60% are comfortable with how their data is being used. Moreover, around 50% of consumers support their financial institution using personal data they already have, and around 40% support the use of additional publicly available personal data from other entities (such as social media or technology companies).
"It's an exciting time for financial services as the preference for digital channels has now extended across all age groups, and when we surveyed customers, we found that they are increasingly looking for a more digital, seamless, and personalised experience," said Katrina Cuthell, a partner at Bain & Company, based in Sydney.
"Financial services organisations need to continue building on the trust that they have been able to achieve and ensure that they don't miss this opportunity to provide their customers with a truly unique and personalised offering by using data and communication effectively and strategically."
Read more: TAL reports strong member engagement for its COVID-19 support programme
In response to changes in customer preference, Bain & Company and Salesforce advised banks and insurers to:
Make an unambiguous commitment to meet customers' priorities by taking a multi-year perspective to deliver propositions and experiences that meet customers' specific needs, even in the face of short-term profit and investment pressures;
Get simple, digital, and personalised to keep engagement with customers relevant and timely. For example, support can come through bots and live chat for more routine experiences. Meanwhile, for complex or emotive experiences, data-driven intelligence must be accessible for front-line employees;
Structure the operating model to enable end-to-end digital execution;
Align priorities for technology and data with customer outcomes; and
Set customer metrics at a level detailed enough to enable real-time orchestration.
"Customers have given the financial services a big tick for their handling of the pandemic and their investment in digital channels. Now is the time to channel this trust into delivering the experiences customers expect: seamless, personalised, and on the channel that works best for them," said Sascha Ambrose, the regional vice president for financial services at Salesforce Australia.
"Underpinned by the highest levels of trust and transparency, permission to personalise customer experiences can translate to more empowered employees, shorter return to investment timeframes, and services which put the customer at the centre."