Only days away! The 2022 Insurance Business Australia Awards | Insurance Business Australia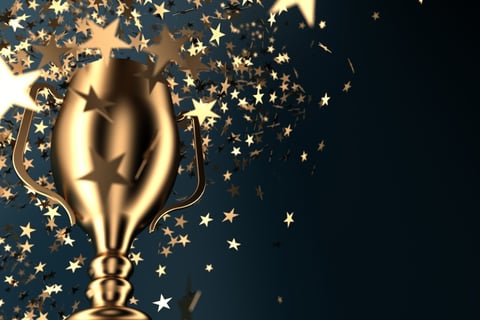 It's only days away! This Friday, on September 2, Australia's insurance industry elite from around the country will converge at Doltone House on Sydney Harbour.
The 2022 Insurance Business Australia Awards will include all the glitz and glamour of a pre-awards cocktail reception, red carpet, dinner banquet and awards ceremony – and, of course, live entertainment throughout the evening.
"It can't be understated just how important it is to extend external recognition to those who strive for excellence in their professional field," said James Toth, founder and director of Kona Recruitment (Kona).
The intense work of brokers, insurers, underwriters and authorized representatives (ARs), both firms and individuals, will be recognized in 25 prestigious categories.
Toth said this industry-wide acknowledgement is critical.
"When you build a brand, or reputation, whilst internal recognition is key, being noticed by the wider market is crucial in the growth and development of that brand in a larger sense," he said.
This year's awards event is the fifth annual celebration and follows two years of virtual gatherings. The exciting occasion gives brokers, brokerages, insurers, underwriting agencies, BDMs, service providers and more the chance to be showcased on a national stage, while celebrating with all the glitz and glamour that they deserve.
"It's also so important to bring a bit of FUN to insurance. Events and opportunities to dress up, have a dance, and recognise your industry peers are so important in the retention and attraction of talent in the industry," said Toth. "As a recruiter, when we talk to someone interested in a career in insurance, this is the kind of stuff we include in the 'sell' for why insurance is awesome."
Comedian, actor and presenter Ed Kavalee - a recurring panellist on Network 10's Have You Been Paying Attention? – is the Awards host. The entertainment includes Groove Academy's Party Band, regarded as one of Australia's most in-demand acts.
Kona - a firm of young employees with director Toth still in his mid-twenties - is sponsoring the Australian Young Gun of the Year award.
"For us, the Australian Young Gun of the Year was the only award we really wanted to sponsor," said Toth. "It just resonated so deeply with our wider message to market – invest in and recognise your future leaders because they are the people who will keep the industry going when you retire."
However, for all those aging insurance executives out there, Toth has reassuring words.
"New does not mean better but it is crucial that the talented professionals who are relatively new to insurance are recognised for their awesomeness," he said. "It's kind of like us at Kona – we're trying to be the Young Gun of insurance recruitment, so the award definitely resonated with us."
AAMC, one of Australia's largest providers of motor accident management services, is sponsoring the General Insurer Claims Team of the Year award.
"Our industry features numerous companies and businesses all extolling the virtues of their products and offerings to brokers and consumers," said Daniel Lukich, AAMC's sales and strategic relationships manager. "Awards like this are important to acknowledge and highlight the very best performers."
Wilbur, the technology and claims management firm, is sponsoring the Underwriting Agency Claims Team of the Year award.
"It's an honour to be sponsoring the Underwriting Agency Claims Team of the Year category," said Wilbur's chief technology officer, Fabien Ruffin. "Claims departments have been integral in assisting customers and providing peace of mind when disaster strikes - the insurance world couldn't exist without the claims teams who support it."
Other sponsors include Blake Oliver Consulting, the insurance specialist recruitment and consulting firm.
"We are very proud to have sponsored these awards since their inception five years ago," said Daniel Marsh, Blake Oliver's managing director. "Having worked in the industry myself, I understand how important the recognition for your hard work is and it means so much more knowing you were nominated by your peers."
Blake Oliver is sponsoring the Australian General Insurer of the Year award.
Another awards sponsor is global insurer AXA XL.
"AXA XL is the proud sponsor of the Young Gun of the Year – International Award for the fourth year in a row," said Sydney based Catherine Carlyon, country manager Australia for the insurer. "As an industry, I feel it is important that we recognise up and coming talent, helping shape the future of insurance in Australia."
Last month, after an arduous selection process, Insurance Business announced the 2022 excellence awardees. Click here to see who is shortlisted for each category. This is a shortlist of the top performers in each awards category.
A single winner from each shortlisted category will be announced and honoured on the big night.
Winning at the Insurance Business Australia Awards means joining the ranks of the best and brightest in the insurance industry. Take a look back at the 2021 winners in the official commemorative guide.
Be there when the winners are revealed at the in-person gala on September 2 at Doltone House, Darling Island in Sydney.
IB extends a special thanks to all of this year's award sponsors: AAMC, AXA XL, Blake Oliver, CHU Underwriting Agencies, Duck Creek, QBE, the Underwriting Agencies Council (UAC) and Wilbur for supporting this event and for the recognition of insurance excellence.
For more information, visit the Insurance Business Australia Awards webpage.