RM Advancer Awards winners unveiled | Insurance Business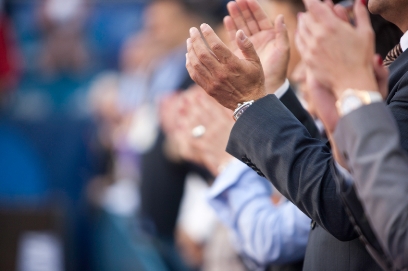 More than 100 brokers and their clients celebrated risk-management excellence at a prestigious industry awards held this week, with winners receiving both recognition and 200,000 Velocity frequent flyer points.
Now in its 13th year, the RM Advancer Awards recognises the risk-management achievements of Vero and GIO workers' compensation brokers and clients.
Receiving the major award in the workers' compensation and liability category was retailer The Reject Shop, for its efforts in improving risk management and reducing injuries across its more than 300 national stores.
Winning the small-and-medium-enterprises award was Mind Australia, for its business risk-management approach that has achieved remarkable outcomes, including no driving-related serious injuries or deaths of Mind employees or clients over the last 10 years.
In the commercial category, the winner was UnitingCare Queensland, which nabbed the major award for the third time in seven years.
"Health and safety is important in all workplaces, and with workers' compensation often one of the biggest insurance costs, risk management is vital," said Darren O'Connell, executive general manager at Suncorp. "Across the board, the quality of submissions for all RM Advancer categories show the strong position of risk management in Australian businesses. We'd like to congratulate all our winners and finalists, along with their brokers, for their high-quality submissions and thank them for their focus on risk management."