Sedgwick reveals growth ambitions in Australia | Insurance Business Australia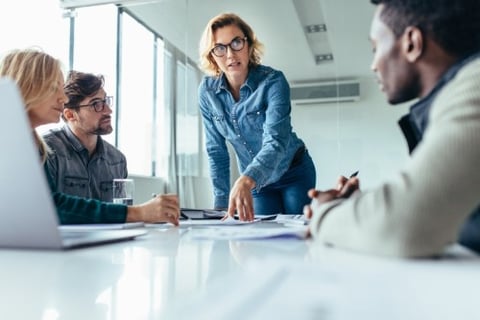 A global provider of technology-enabled risk, benefits, and integrated business solutions has revealed its long-term growth strategies for Australia, following the launch of a new strategy to become a market leader in claims management.
After a successful market launch with clients and colleagues in Sydney, Ian Muress, Sedgwick's CEO for international, outlined plans to build on the integration of recent acquisition Cunningham Lindsey.
"This is a great time for Sedgwick in Australia, having successfully brought together the Cunningham Lindsey expertise and building on their rich heritage," Muress said. "With our strong leadership, an unparalleled portfolio of products and services, and an ambition to further expand in growing markets, Sedgwick can continue to thrive as the world's largest claims administrator. Sedgwick is looking toward continued growth as we continue to leverage the strength of the wider Sedgwick organisation while providing exceptional services across all our unrivalled international businesses."
Diego Ascani, who was appointed CEO of Sedgwick's Australian operations in August, said the support from Sedgwick Group can significantly boost the company's capabilities in the local market, "using technology, innovation, and the brainpower of more than 20,000 colleagues."
"We are now able to extend our global capabilities to our local clients as well as extend existing service to international corporate clients based in Australia," Ascani said. "Having recently joined the Sedgwick family, the enthusiasm to work together has been overwhelming."
Sedgwick said its integration team continues to work toward consolidating the combined operations under the Sedgwick brand, to strengthen brand identity and reinforce the company's position as the global industry leader.
"Not only are we bigger, we are also better together," Muress said. "The company's depth of talent, business knowledge, and market relationships are truly unmatched in the industry."
Sedgwick's global network now covers more than 65 countries with the ability to service clients in over 100 territories. Sedgwick's acquisition of OSG in Ireland, the expansion of its Canadian operations, and Cunningham Lindsey and Vericlaim's presence have brought Sedgwick firmly into the international arena.
"Over the next few years, Sedgwick will work together to leverage combined resources and extended relationships to expand its client base," the global company said. "Recent joint business development efforts have already started yielding great results."