Suncorp making good headway on Townsville flood claims | Insurance Business Australia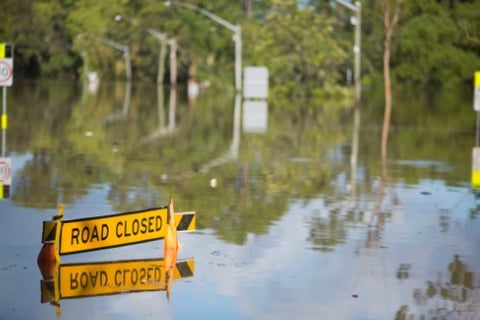 Suncorp has continued to make good headway in its flood-recovery efforts in Townsville, six months after the north Queensland city was hit by the catastrophe in February.
Read more: Suncorp making good progress on flood claims – CEO
Suncorp said it is managing almost 6,000 home claims with the assistance of more than 500 local trades, companies, and suppliers, and has finalised 73% of home claims, worth $202 million in payouts, as well as 67% of commercial-property claims.
Christine McLoughlin, Suncorp chairman, and Gary Dransfield, Insurance CEO, visited Townsville to meet customers and local teams and see first-hand the progress following the devastating floods. Their visit included a stopover at Suncorp's customer support centre, based in Townsville's CBD, where the two insurance leaders discussed progress with assessors and other Suncorp employees.
Suncorp said it is in Townsville "for the long haul and will continue working to ensure its customers are back into their homes and communities are back to normal no matter how long it takes."
Suncorp's customer support centre remains fully operational with local teams on hand to answer any customer questions.