Suncorp offers an update on Townsville flood-recovery efforts | Insurance Business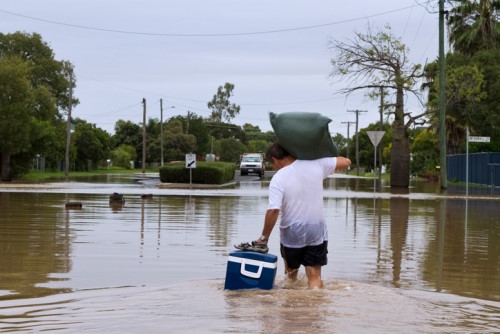 More than three months after catastrophic floods inundated Townsville, insurer Suncorp reported that it is now managing more than 5,870 claims with the assistance of more than 500 local trades, companies, and suppliers.
Read more: Townsville mayor highlights role of insurance in flood recovery
Suncorp said it has finalised 45% of home and contents claims, forking out more than $132 million in insurance payments, as well as finalising more than one-third of commercial claims.
"We are working with the community and focused on restoring our customers' homes to the highest levels of customer satisfaction as quickly as possible, while maintaining quality outcomes," said Paige Vincent, Suncorp head of claims. "It's a huge challenge managing thousands of claims simultaneously, but we're working closely with our building partners to ensure we progress them as efficiently as possible. There's still a long way to go, but we'll be here through to the end."
Vincent met with panel builders to hear about "what they are experiencing, any challenges they are having, and how we can help."
The insurer's dedicated claims customer support centre is also proving to be hugely successful in providing ongoing face-to-face support for flood-affected customers across Suncorp's insurance network of brands, including AAMI, Apia, Bingle, Vero, and Resilium, Vincent said.
Suncorp representatives also attended the recent ICA community forums as well as a Townsville City Council insurance roundtable.
"It's always positive to have the opportunity to engage with our customers, suppliers, and government representatives and keep the lines of communication open," Vincent said.