Swiss Re Corporate Solutions and Airbus Aerial tie up for flood prevention | Insurance Business Australia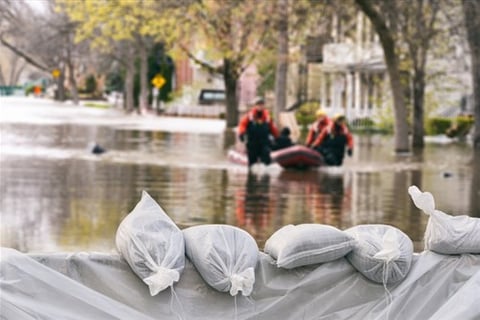 Swiss Re Corporate Solutions has partnered with Airbus Aerial, an aerial services business, to help companies identify flood risks and more accurately predict weather-related flood damage. Under the partnership, Swiss Re Corporate Solutions' flood-assessment tool, FLOAT, will be powered by Airbus Aerial's drone imagery and data.
FLOAT uses drones to capture accurate, location-specific elevation data. The data is transformed into a realistic visualisation of the facility, including a simulation that shows potential vulnerabilities and low points.
"We are very excited to announce our collaboration with a global leader in the commercial insurance market, and to be able to offer this unique solution to Swiss Re Corporate Solutions clients around the world," said Jesse Kallman, president of Airbus Aerial.
"Aerial's ability to deliver cutting-edge and reliable drone imagery and data makes them a perfect match for Swiss Re Corporate Solutions' goal to help our clients protect their businesses," said Philip Brandl, manager of risk engineering services, EMEA at Swiss Re Corporate Solutions. "FLOAT is an innovative and cost-effective service that clearly shows clients where they are at risk for flood, so they can take steps to better protect themselves."