QBE head reveals drone target industries | Insurance Business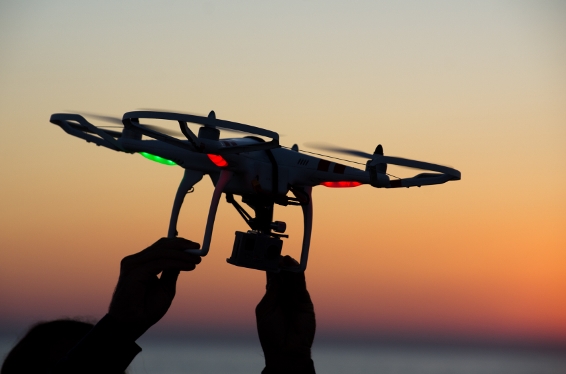 Drones are becoming part of everyday working life for many Australian businesses and one expert has revealed markets where he sees an opportunity.
Having announced the release of stand-alone drone cover last week,
QBE
's EGM of intermediary distribution, Jason Clarke, believes there are several markets brokers can look to.
"Drones have become a standard part of the work kit for the real estate, construction and agricultural industries," Clarke told Insurance Business. "This is where we're seeing the most opportunities."
QBE has underwritten drone businesses for more than a decade and took the move to release a standalone policy as the firm has seen the "business grow significantly" over the last three years, Clarke said.
For clients, Clarke said that standalone coverage is becoming more important as the risks related to operating drones are now better understood by both the insurance industry and operators. Third party liability however, is sometimes underappreciated, Clarke said.
"Drones share airspace with other aircraft," Clarke continued. "The consequences of a drone operator being responsible for an aircraft accident could be catastrophic. This is a very real risk, the Australian Transport Safety Bureau (ATSB) have reported on 180 'near encounters' between 2012 and 2016."
Clarke also urged brokers to make their clients aware that when they are operating a drone for commercial use, they are subject to the Damage by Aircraft Act.
"This may mean strict liability could apply to any property damage or bodily injury caused by the drone," he said. "It's worth noting that commercial usage isn't restricted to professional drone operators – it can extend to any drone flown for a purpose other than sport or recreation."
With that in mind, Clarke said broker clients should be made aware of the Civil Aviation Safety Authority (CASA) licensing regime, which could see further change in the coming year.
"Even for those clients who are eligible to operate under the current 'excluded category', we strongly recommend that they obtain a Remote Pilot Licence (RePL)," Clarke said. "This will ensure they have an understanding of what it takes to operate a drone safely."
Related stories:
QBE rolls out dedicated drone cover
Is one new form of tech the answer for rural loss adjusting?