Top CEO commits to charity head shave | Insurance Business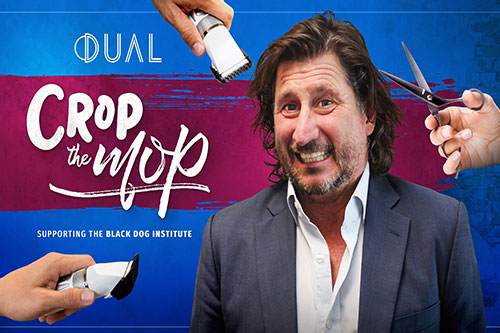 DUAL CEO Damien Coates (pictured) has long been known for his shoulder-length locks – arguably the envy of many within the industry. However, it seems the popular exec could soon be sporting a significantly less lustrous look.
Speaking to Insurance Business, Coates revealed that he'll be waving goodbye to his infamous mane in the very near future – on the condition that he can raise $50,000 for charity.
"We really plea to all of our brokers to get behind this – you'll get to see me look absolutely ridiculous," said Coates. "In fact, the broker who makes the single largest donation will be invited in to shear the mop itself."
Watch now: Check out this video with Damien Coates explaining his decision.
That's right – Coates will be shaving his head in an effort to raise money for the Black Dog Institute – a charity he's supported for years, having already raised over $200,000 in the name of mental health.
"Mental health is something that is incredibly important to all of us – and the work that the Black Dog Institute is doing is to try, in the next 10 years, to have mental health awareness at the same level as physical health awareness," said Coates.
Brokers who are interested in donating to the cause can do so via Coates' online fundraiser page.