Underwriting agency Dual's CEO quits | Insurance Business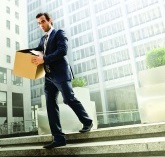 Dual's international CEO Shane Doyle is leaving to begin an independent venture, the company has announced yesterday.
Doyle will leave the business having completed the integration of Aqueduct Underwriting, part of RKH Group, into Dual and following the close of the company's 2015 financial year, Dual said today.
He will also complete a handover to Talbir Bains, group chief underwriting officer, who will act as interim CEO.
Bains joined Dual in March this year from
QBE
after more than a decade in senior roles there.
Clem Booth, former
Allianz
board member, joined Dual this month as non-executive chairman to provide strategic direction to the Board.
David Howden, CEO of Hyperion Insurance Group, of which Dual is the underwriting arm, said Doyle had led Dual during a transformational two year period for the Group.
"He has overseen major product and geographic diversification, the creation of a robust risk and governance structure, and the establishment of our hub management structure of North America, Europe and Asia Pacific.
"He leaves us with my thanks and, as a fellow entrepreneur, with my best wishes for his next venture."
Howden said Dual stood tall as the largest international MGA in the world since its establishment in Spain in 1998 and was a world leader in the sector.
"It is a 500 million pound GWP business with extremely high quality capacity providers and relationships with over 4,000 brokers.
"It is a key part of Hyperion and I am extremely proud of its 400 employees in 15 countries."
Clem Booth, Dual's non-executive chairman, added: "Shane has been instrumental in building Dual to the company it is today.
"I would like to thank him on behalf of the Board for his contribution to the company.
"Dual has an exciting future and I look forward to leading the Board as the Group begins its next chapter."