Wotton + Kearney announces 23 senior appointments | Insurance Business Australia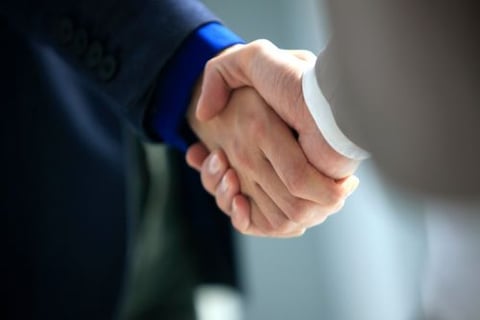 Wotton + Kearney (W+K), a major specialised insurance law firm in Australia, has announced 23 senior promotions in Australia and New Zealand – the largest group of senior lawyers ever promoted at one time in the firm's history.
Effective on July 01, W+K promoted Krissy Vale and Meisha Tjiong (Sydney), Chris Spain (Melbourne), Luke Vincent (Perth), and Peter Coggins (Brisbane) – taking the firm's lawyer numbers to 49 partners and over 230 dedicated insurance lawyers.
Vale has been a long-standing member of the W+K property, construction, and energy team. The firm promoted her to partner, reflecting her industry experience focusing on conducting multi-billion dollar settlements arising out of natural catastrophes by handling natural catastrophes and handling some of the most complex construction and energy claims across the country.
Meanwhile, Tjiong becomes the latest partner to join W+K's 18-partner strong general liability team in Australia. She is a highly effective insurance litigator, focusing on public and product liability claims and legacy and sensitive claims.
Read more: Wotton + Kearney welcomes new partners
Spain's promotion to partner reflects his dual focus on the health sector and workplace claims. He is an experienced litigated and disciplinary proceedings lawyer and litigator offering years of front-line claims experience, having managed a portfolio of liability claims in the health, aged care, education, disability, and welfare sectors for a major insurer.
Another new partner, Vincent, provides advice on complex coverage issues and professional indemnity defence work – particularly for construction professionals. He also has significant experience in large-scale litigation. In his new role, he will lead the W+K's financial lines team on the west coast.
Meanwhile, as a new partner, Coggins is responsible for strengthening the W+K's market-leading national property, construction & energy team. He will lead the firm's Brisbane property team, focussing on first-party property claims across ISR and contract works and third-party property claims and subrogated recoveries.
Read more: 5-Star Insurance Law Firms and Lawyers 2021
Other promotions include:
Special counsel: Jacqueline Grace (general liability, Sydney), Joseph Fitzgerald (cyber, Wellington), Ken Grunder (general liability, Perth), Michael Cavanaugh (financial lines, Auckland), Nicholas Maiorana (financial lines, Sydney), Robert Head (general liability, Sydney), Shih-Lene Jee (general liability, Brisbane), Stuart Moore (property, construction, & energy, Perth), and Trent O'Neill (general liability, Perth).
Senior associate: Ashley Fernan (general liability, Brisbane), Dena Paterson (property, energy & construction, Sydney), Ellie Brooks (cyber, Melbourne), Jesse Pereira (general liability, Sydney), Luke Knights (property and financial lines, Auckland), Meredith Karlsen (financial lines, Auckland), Sam Carroll (general liability, Sydney), Tshering Lama (property, construction & energy, Sydney), and Yen Tan (financial lines, Sydney).
W+K is promoting a further 12 lawyers to associate, reflecting a solid pipeline of future senior talent across the firm.
Commenting on the appointments, W+K chief executive partner David Kearney said: "I'm delighted to welcome Krissy, Meisha, Chris, Luke, and Peter as new partners of the firm and congratulate all of the lawyers recognised in our biggest-ever round of promotions.
"Rewarding talented lawyers in this way is a great example of our People First culture in action and a reflection of our commitment to provide our clients with market-leading expertise."