WTW: Global execs 'not confident' in their companies' reputational and ESG approach | Insurance Business Australia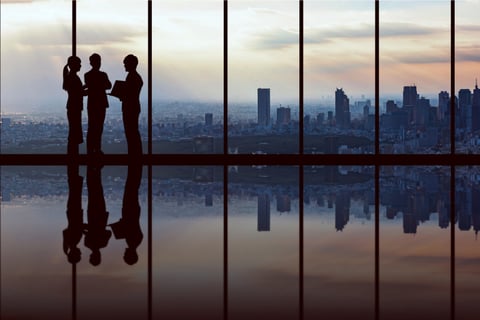 A concerning number of global executives lack confidence in their organisations' approach to reputational and environmental sustainability and governance (ESG) risk readiness, according to Willis Towers Watson's (WTW) latest survey.
The survey sought the view of 500 global executives from 250 major companies across 20 countries in retail, manufacturing, leisure and hospitality, transportation, non-government organisations (NGOs), and charities.
It found that 83% of senior executives who responded to the survey take reputational risk seriously and place it on their top five risks across their company, with 74% aware of the potential cost of damages caused by a reputational event.
However, 77% of the respondents said they were "not fully confident" in their company's reputational and ESG risk readiness. Specifically, they noted that their company takes action to address the risks, but only a moderate amount of assessment goes towards analysing the risk or putting in place a formal process to ensure governance, accountability, monitoring, and reporting.
The survey also found that 70% of senior executives focus more on the risk of reputational damage caused by an internal event such as customer or employee abuse or ESG rather than an external event such as cybercrime.
However, despite having formal teams in place, around 75% of companies do not hold their board members accountable for reputational and ESG risks – creating a negative perception among the staff of a lack of commitment.
Read more: WTW announces Q4 and full-year numbers
Among senior executives considering the potential cost of damage caused by a reputational event, 86% have reserved budget to cover the costs, and 84% have a contingency budget for marketing and communications. However, WTW clarified that these costs might not be completely accurate, given that 87% do not forecast the frequency and severity of potential damages exposing a significant risk of misallocated budget.
Simon Weaver, head of corporate risk & broking for Asia and Australasia and head of Australasia at WTW, said including reputational risk on the corporate agenda is crucial. However, most organisations in the survey appeared to view reputational crisis as a short-lived media event.
"Few appear to have the level of modelling that would enable them to quantify the scale of financial losses. This means they may not be prepared for the full impact on their business if a damaging reputational event occurred, which is why it is critical to look at reputational crisis insurance to mitigate potential reputational risk. It takes decades to build corporate reputation but takes minutes to ruin it," Weaver said.
Meanwhile, focusing on ESG, Gallagher's latest blog stated that adopting ESG values can achieve savings through energy and water use savings and opting for solar power, low-energy lighting, and electric vehicles to reduce carbon footprint and running costs. It can also build the business's brand and customer base among those who want to contribute via their purchasing decisions and attract quality talent who share the same principles.