MECON CEO reflects on challenging year | Insurance Business Australia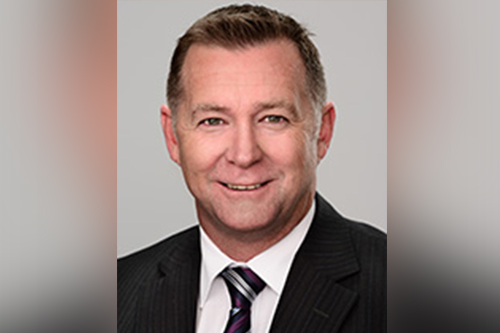 Earlier this month, Insurance Business published the latest Brokers on Underwriters survey, which offers insight into which agencies are going above and beyond, in the eyes of brokers.
MECON was among those recognised in 2019 – for the fourth consecutive year, the specialist underwriter was voted best in class for the construction space.
The accolade is particularly impressive, considering the tough market conditions that have persisted in the sector over the past 12 months.
Lloyd's markets have withdrawn capacity, PI markets are under pressure, and appetites across all construction-related insurances have shrunk – not to mention accelerated public liability losses, ACP issues, and the heavy media attention on defective buildings.
"It's been a really challenging year, not just for our underwriters, but for the whole industry," admitted MECON CEO Glenn Ross. "We have seen unprecedented and rapid change in our sector."
Ross also noted that many of MECON's underwriters are experiencing a hardening market for the first time in their careers – but he says the organisation, and its staff, have risen to the challenge.
"We have constantly been fine tuning our systems and training our staff to keep abreast of the changing landscape," he said.
Clearly, it's an effort that isn't going unnoticed by brokers with one voter praising MECON's "broad coverage, with prompt helpful responses, and very competitive premiums."
Of course, keeping brokers happy for four years running is no easy feat but Ross says the organisation has been committed to maintaining high standards as it's continued to scale in size.
"When we were smaller, and first starting out, it was easier to consistently provide high levels of guidance for specific projects and customer service," he said.
"The challenge as you grow is to maintain and even improve your service standards and guidance to our broker partners and their clients – we manage that by ensuring our people all receive the best technical training we can, and also working together as a team to bring our culture consistently to life for the benefit of our clients."
While brokers were overwhelmingly satisfied with MECON's entire offering, the agency's "excellent claims service" received repeated praise.
"We're very honoured to be recognised for our claims team and service," said Ross, who noted that the organisation was also rated by LMI Claims comparison and the Mansfield Awards as among the very best in the industry for contract works and contractors plant for claims service.
"We strive to be the best we can and to be recognised for our claims service is tremendously encouraging," he added.