Are Australian car insurers refunding policies during coronavirus lockdown? | Insurance Business Australia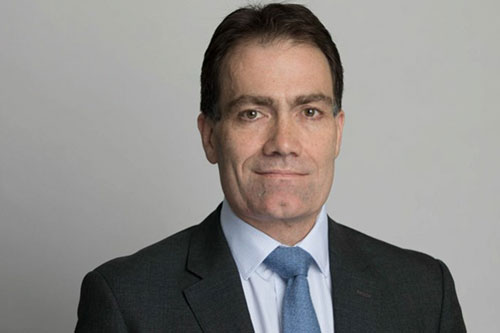 The economic fallout from COVID-19 is wide-ranging, pervasive and has led to the temporary shutdown of many industries – but for insurers, it's been a time to show great financial support to their consumers.
Yet, following reports from the US and UK that some insurers are refunding car insurance after lockdowns led to a significant decline in vehicle usage, it seems unlikely the Australian car insurance market will be offering the same support. The pandemic is now bringing fresh challenges to the sector, after a drastic increase in car insurance claims following the serious natural disaster season that included fires, floods and hailstorms.
Insurance Business Australia contacted Australia's major car insurers in relation to their COVID-19 client support strategies.
"While the situation is evolving, we are actively reviewing impacts from COVID-19, and associated restrictions, on our customers and our insurance products," a Suncorp spokesperson said, after declining a formal interview with Insurance Business on the subject.
Suncorp, which has an extensive insurance portfolio including brands such as AAMI, Gio, Bingle, Apia, Shannons, Terri Scheer and Vero among others, also said that despite reduced cars on the road, the company was not offering a refund on insurance.
Instead, according to the spokesperson, the company and its insurance brands were offering a range of "financial relief and support options" including flexible payment options and waiving cancellation fees.
"Even with reduced people on the roads at the moment, cars are still at risk from storms, theft, damage while parked, and road accidents," the spokesperson said.
"However, we are already working to help our customers experiencing financial hardship by offering a number of financial relief and support options, including flexible payment options and waiving cancellation fees."
Suncorp and its insurance arms are not alone in refusing to provide refunds for car insurance clients – NRMA's Insurance is also only offering financial support or delayed payments.
After declining an interview with Insurance Business on the subject, an NRMA Insurance spokesperson said the company is monitoring the situation and offering deferred payments.
"We are continuing to monitor the impacts that COVID-19 is having across our business – we have a dedicated team working on our customer support measures during this crisis and this is a priority for us," the spokesperson said.
"It's our intention that any additional benefits arising from the COVID-19 lockdown and travel restrictions will ultimately flow through to our customers. Our immediate focus has been supporting our vulnerable customers facing financial hardship which includes deferred premium payments for up to 90 days.
"We're encouraging customers who may be facing hardship to contact us as soon as possible so that we can provide them with tailored assistance options on their policy."
While NRMA is not offering full refunds at this point, the company says, however, that it's also offering financial support to small business and travel insurance customers.
"For our small business customers, this includes deferring premium payments for up to six months. For our travel insurance customers, we have removed cancellation fees and customers will also be able to get a refund of all unused premium and they will not be charged any administration or cancellation fees," the spokesperson added.
"We can also provide customers with the option to change upcoming premium payments from annual to pay by the month and we are waiving any cancellation and admin fees for customers who cancel their policies."
One company that has bucked the trend is Youi – which is giving both new and existing policyholders temporary relief on their car insurance premiums if the coronavirus crisis has driven them to use their cars less.
"At Youi, we're all about how you use, or don't use, your car," declared the insurance brand..
The relief measures, available in addition to any other discount or promotion offered by the company, features a temporary cashback of 15% of the monthly premium paid for three months from the date a customer notifies the company of their declined car usage due to the pandemic.
According to Youi, customers are eligible to obtain the cashback on all existing or new policies if they contact the company either by phone or via its online policy manager.
"Where a policy premium has been paid annually or quarterly," explained the insurer, "Youi will pay the cashback to the customer monthly for three months, on the same date each month that the policy was originally entered into, commencing one month following acceptance of this offer, to the card or bank account used to pay for the policy."
Additionally, in cases where a policyholder misses a payment, the cashback will not be paid for that month. Youi says that unless extended, the offer will run until June 30.
The Insurance Council of Australia (ICA), meanwhile, says car insurance companies are focusing on their clients and that it is still too early at this stage to calculate the full impact of COVID-19 on claims.
"Insurers are focusing on assisting their customers, including those experiencing financial hardship, and are providing a range of relief and support measures," said Campbell Fuller (pictured), head of communications & media relations at ICA.
"Reductions in road traffic during the pandemic may result in fewer collisions. However, it is too early to gauge the full impact this may be having on claims. Each motor vehicle insurer is best placed to determine how it can help its customers."
Fuller argues that despite most car insurance policies being purchased for, on average, a full year, the risks remain the same during this unprecedented time and that insurance policies still carry value.
"Motor vehicle policies are purchased for risks for a full year. Most of those risks remain unchanged despite the pandemic. The Insurance Council of Australia notes most insurers are reporting a sharp reduction in the writing of new comprehensive and third-party motor vehicle insurance policies and a decline in renewals. Some states are also recording a rise in severe collisions despite less traffic," he continued.
Additionally, Fuller also says car insurance companies are grappling with the financial burden following the multi-billion-dollar season of natural disasters.
"Most insurers have also experienced a sharp increase in motor vehicle insurance claims following the $4.6 billion season of natural disasters, with more than 150,000 claims received above normal claims expectations," he said.
Fuller also highlighted that compulsory third party (CTP) personal injury schemes are state and territory regulated, claiming the pandemic is a matter for each state to tackle.
"Compulsory third party (CTP) personal injury schemes are regulated by each state and territory. The impact of the pandemic on CTP claims and premiums is a matter for each jurisdiction's statutory scheme regulators," he concluded.