Consumer Federation of America reviews $6.5 billion in auto insurance relief measures | Insurance Business America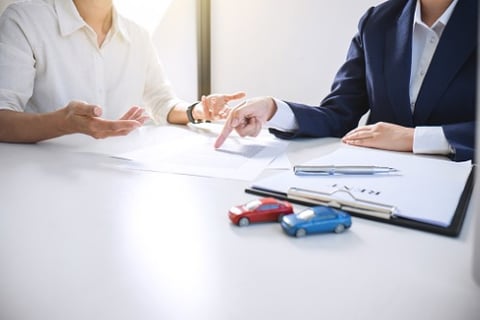 The Consumer Federation of America (CFA) has published its own critical review of the auto insurance premium relief measures insurance companies have offered in the past few weeks in response to the COVID-19 pandemic, finding that while some insurers have been incredibly supportive, others have been slow to respond to calls for lowered premiums.
In its release, the CFA noted that as of April 13, 2020, insurers that sell over 82% of the auto insurance in the US have announced that they will refund or offer credit of more than a collective $6.5 billion to drivers over the next two months. The payments reflect the insurers' savings due to fewer-than-expected auto insurance claims with the significant drop in cars on the road resulting from stay-at-home orders.
CFA said that it, together with the Center for Economic Justice (CEJ), had written letters addressed to insurers and state insurance regulators last month to ensure customers received financial relief. Both CFA and CEJ explained that the premium pay-backs are "reasonable and necessary to account for insurance rates that suddenly became excessive," because any assumptions about miles driven or claim frequency became moot when customers were asked to stay home.
Below is a table from CFA's website depicting the 35 major auto insurers and the value of their premium relief actions, as of April 10, 2020. The table also shows CFA and CEJ's score for each insurer's action, ranging from A to F. The scores were based on each insurer's amount of premium relief, the timeframe covered by relief, and the method of delivery of the relief. Notably, the highest scores were awarded to companies which offered to refund 21% or more of their premium.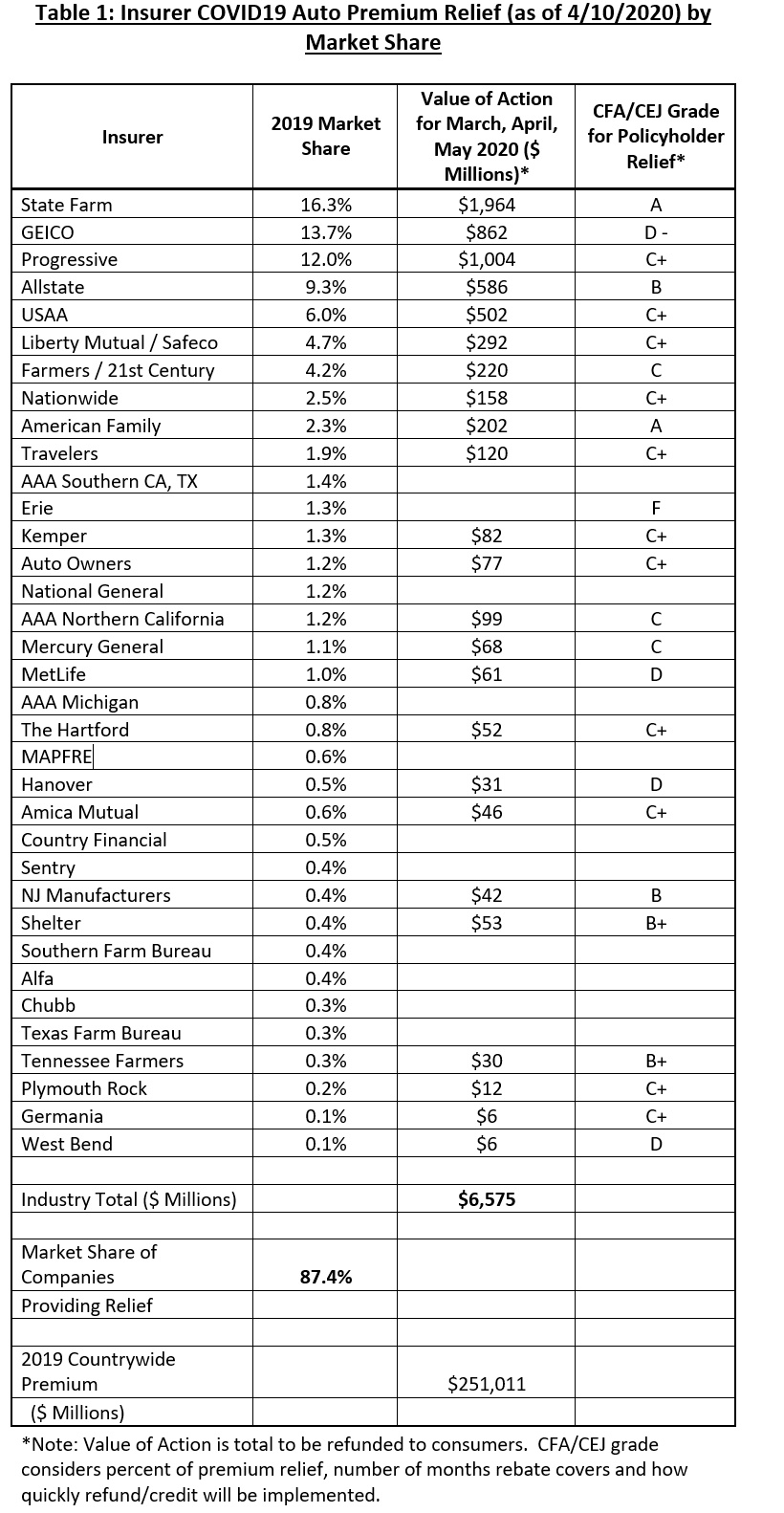 Note that some insurers, such as Chubb, have since announced their own insurance premium relief measures.
Read more: Chubb announces credit for US auto policyholders
"We applaud the many insurance companies that have recognized that they cannot sit on policyholder premium while their customers sit at home," said CFA director of insurance J. Robert Hunter. "But consumers might need double this amount to balance how much they pay with how much they drive this year, and we expect companies and commissioners to help make this right as Americans struggle through this crisis."