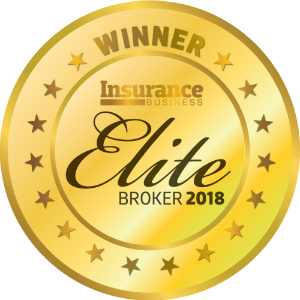 Welcome to the 2018 Insurance Business Elite Brokers list. This is the sixth consecutive year in which Insurance Business has conducted its annual search for Australian insurance brokers at the top of their game in order to recognise and celebrate those individuals.
Over the years that we have presented our Elite Brokers report, we have received substantial positive feedback about the flow-on effects for those who have secured a place on one – or more – of our lists. A number of honorees have found that endorsement as an Elite Broker has meant recognition from both industry colleagues and clients, and has ever been a valuable business development and marketing tool.
It's an obvious statement that insurance brokers continue to do vital work for the wider Australian population, and it is our privilege to be able to acknowledge 20 of these insurance professionals here. As always, we would like to offer sincere thanks to everyone who applied to be a part of the Elite Brokers 2018 report, and we look forward to continuing this now highly anticipated tradition in 2019.
METHODOLOGY
The Insurance Business ranking system is an objective means of ranking the best-performing insurance brokers in the country – not just those with the biggest portfolios or the largest clients.
Each broker was required to supply their own details to be eligible, along with details of a contact who could verify those figures. The criteria included:

Number of policites written
• Total revenue
• Revenue per policy
• Number of clients
• New clients
• New client revenue
• Client retention

Each broker was ranked in each of these measurements, and the sum of all their rankings was calculated. The brokers were then placed in order, with the lowest overall score tanking first on the list. (Think of it like a golf score, where a higher ranking in each section means you have a lower total score.)