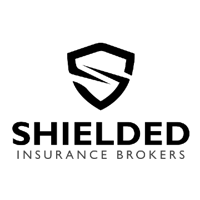 SHIELDED INSURANCE BROKERS
Back in October 2016, Shielded Insurance Brokers was a plucky upstart that had just insured a number of Uber drivers. It was a difficult time – but it was a test of fire that helped galvanise the fledging business.
"We were dealing with a huge amount of volume in an unknown territory and an unstable market," says managing director Stuart Brady. "We were forced to learn the ropes quickly, but this allowed us to then investigate different risks by applying our tech abilities – all designed and built in-house."
Just over three years later, it's clear that the gamble has paid off. The company has taken out Community Broker Network's Innovator of the Year Award twice and has doubled its work force in the last 12 months.
"The year ahead is looking massive – we have a few things in the pipeline but have to keep under wraps," Brady says. "We've listened to our staff and will launch into a four-day work week structure as of January 2020. We will also keep growing our commercial presence and branding across Australia, and we hope to double our growth once again in the year ahead."