Advisers hear from government, regulators at Auckland summit | Insurance Business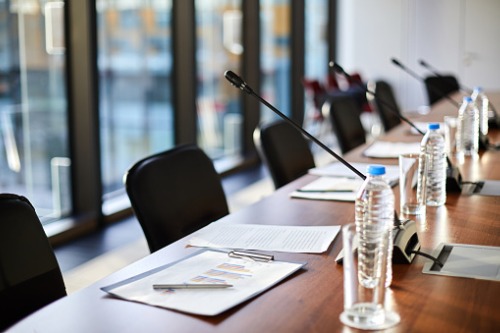 The Get in Shape Advice Summit, hosted by the Financial Services Council, wrapped up its Auckland session this week with a series of talks around regulation, global trends and running a financial advice business.
Attendees heard opening remarks from Minister Faafoi, who outlined the government's priorities for the year ahead and its vision for financial advice in New Zealand. He noted that the conduct and culture review of banks and life insurers would remain in the spotlight, along with the new financial advice regime and the review of insurance contract law.
"Last year, we passed the first piece of legislation establishing a new way forward for your industry, and this is aimed at raising the bar," Faafoi said in his welcome address.
"This is designed to reinforce for consumers that they can have confidence in the industry, and to help everyday New Zealanders be more engaged with their finances.
"My vision for the financial advice sector is for consumers to have trust in the quality of the advice they are getting, and to make wise, informed and motivated decisions. I also want consumers to recognise the importance of financial advice for their financial wellbeing, and that it is worthwhile seeking that advice."
Faafoi said the review of financial services sector conduct would be a key focus for the year, and that the government is "looking into options" to regulate the treatment of customers by banks and insurers.
He noted that the Financial Conduct of Institutions Amendment Bill was introduced late last year, and recommends new regulations and a new licensing system for banks, insurers and non-bank deposit takers.
The first reading of the bill is expected this week, and submissions from the industry are encouraged.
Other regulatory settings under review include insurance contract law and duty of disclosure, and an exposure draft bill is expected to be released on this issue later this year.
"I'm very conscious that the finance sector has been facing a lot of changes over the past few years, however this new chapter presents a great opportunity for financial advisers in all sectors to show that you have the customer at the heart of your business," Faafoi said.
"You have the power to make a very real difference in New Zealanders' lives, so I encourage you to have conversations with peers, and ensure you're ready to comply with the new requirements under the new regime."
"There's no doubt that there are challenges ahead of us," FSC CEO Richard Klipin added.
"But if we are transformational and if we can help New Zealanders achieve what they want to achieve, the rest will look after itself."