Insurance industry reacts to FMA good conduct guide | Insurance Business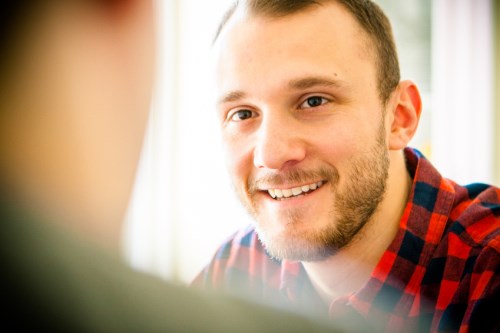 Insurance companies have welcomed the Financial Markets Authority's (
FMA
) guide outlining how it will examine whether or not financial services providers are demonstrating good conduct under the Financial Markets Conduct Act (FMC Act).
The guide was released yesterday for consultation with the move being initially met with positivity across the sector.
FMA CEO
Rob Everett
said shifting the mandate to focus on conduct changed the FMA's emphasis from compliance and regulations,
including disclosure
, to assessing whether providers could show they consistently and purposely delivered good outcomes to their customers.
"The guide is not a checklist or a manual. It is a principles-based guidance about how we view conduct," said Everett.
"It will inform how we license, supervise, monitor and enforce. It will affect, for example, how we consider incentive structures and customer complaints.
"We draw a strong link between good conduct and good business. So we hope senior leadership of providers will find this guide useful when considering what they do, how they do it, and whether they need to change anything so that they can show us how they demonstrate good conduct," Everett said.
The guide stressed that the FMA did not prescribe culture and that was something that boards and senior leaders had to decide on and were accountable for.
"This means they are accountable for what actually happens at their organisation, and for customers," the guide said.
"A good culture encourages all staff to look out for, and look after, customers. It values customers, and gives customers what they want to help the business succeed.
"It means that across the organisation, from the leadership down, there is a common understanding of desired business outcomes and how they align with customer outcomes."
IAG
senior manager government and stakeholder relations, Bryce Davies, said it welcomed any initiative designed to improve conduct within the financial services sector.
"As an organisation we're constantly looking at how we can deliver better outcomes for our customers.
"This includes continually assessing our own conduct to ensure we are meeting the high standards we expect within IAG including acting with integrity, being open and transparent, and learning from our mistakes.
"We are pleased to see the FMA's guide reiterates a lot of the work we are already undertaking internally, and we look forward to working with them as they continue to refine their guide," Davies added.
Representatives from the life insurance sector were equally approving.
Sovereign CEO Nick Stanhope said this, along with the Government's recent changes to the Financial Advisers Act, was in line with an industry wide customer-centric approach and increased transparency that the company supported.
"The industry has an important role to play instilling confidence with customers that their best interests will be protected and that lines of communication will be open, simple and transparent. Insurance can be complex and it's our job to help simplify it for the customer."
He said the guidelines were an important framework to promote best practice within the industry.
"Driven by our organisational values, this code of conduct is at the heart of our culture, processes and our people.
"As New Zealand's largest life insurer we have a duty to set an example and show leadership in our industry – and we're proud to say we're walking the talk with integrity," Stanhope said.
The FMA said it welcomed providers' views on whether the guide was a useful contribution to the debate and whether it made sense on a practical level.
Submissions would be accepted until 31 October.
Read the guide
here
.
Related stories:
Commissions to be disclosed, Acts review recommends
Industry body wary of financial advice changes
Commissions put under the microscope