AXIS Capital unveils Q1 financial results | Insurance Business New Zealand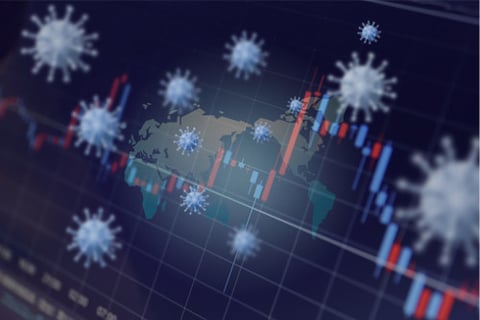 AXIS Capital Holdings has announced an estimated net claims division of US$300 million, pre-tax, for Q1 related to catastrophe and other weather-related events. The amount includes an estimated net claims provision of US$235 million, pre-tax, for the COVID-19 pandemic, AXIS Capital said.
The company said that the estimated net claims provision for COVID-19 is driven largely by property-related coverages, and takes into account a global shelter-in-place order that remains in effect until July 31. US$65 million, pre-tax, for other weather-related events includes regional weather events in the US, UK floods and Australian wildfires.
The firm said there was continuous improvement in its current accident year loss ratios excluding catastrophe and weather-related losses for its insurance and reinsurance businesses for the quarter.
It also expects to report a full limit loss of US$10 million associated with the World Health Organisation pandemic swap, with net investment income of US$93 million for Q1, reduced from US$107 million in the first quarter of 2019. The reduced income is driven primarily by lower hedge-fund returns, the company said. AXIS Capital also expects to report net unrealised losses of US$61 million (US$55 million excluding foreign exchange movements) attributable to its equity securities portfolio, and net unrealised losses of US$275 million (US$224 million excluding foreign exchange movements) attributable to its fixed maturities portfolio, due to a decline in the equity and credit markets at March 31.
"COVID-19 has disrupted both society and the reinsurance marketplace on a global scale," said Albert Benchimol, president and CEO of AXIS Capital. "We have experienced its impact in our homes and in the communities where we live and work. Our foremost concerns are the health and safety of our staff, and the wellbeing of all those directly affected by the virus. We also extend our deepest gratitude to the heroes who are on the front lines fighting the pandemic, including our healthcare workers and first responders.
"While COVID-19 continues to create unprecedented challenges and uncertainty for all carriers, we believe AXIS is well-positioned to manage through the pandemic," he said. "We entered 2020 with strong capital adequacy, a high-quality investment portfolio and a well-balanced book of business. Our portfolio optimisation actions are delivering tangible results. Our focus continues to be on providing our clients and partners in distribution with the same high level of service that they have come to expect from us."
Benchimol said that AXIS has confirmed that most of its contracts do not provide coverage that applies to the pandemic.
"Nevertheless, we have written policies that will respond to this pandemic," he said. "We are already processing claims and making payments where coverage exists. We proudly stand by our promise to be there for our customers in their time of need."