Broadway theatre operator brings suit against insurers | Insurance Business New Zealand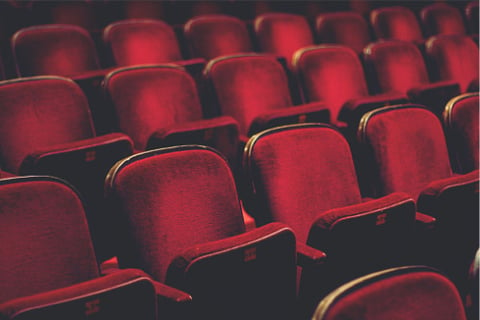 Pandemic-related business interruption insurance claims and the legal clashes that have ensued continue to take the limelight, as a major Broadway theatre owner files a lawsuit against its two insurers.
Jujamcyn Theatres is suing insurers Federal Insurance Company and Pacific Indemnity Company after the two paid only $250,000 to cover for what the theatre operator says should be "tens of millions of dollars" in business losses resulting from the COVID-19 pandemic.
Operating five theatres in Broadway, Jumacyn's facilities have hosted critically acclaimed major stage productions including "The Book of Mormon," "Hadestown," "Mean Girls," and "Moulin Rouge: The Musical."
According to Jumacyn's lawsuit, "Federal and Pacific knew, and publicly acknowledged, that they could be obligated to pay for massive losses in the event of a pandemic."
The theatre operator additionally alleged that the insurers also knew that they could use "common and widely available exclusions" to prevent being obligated to pay for pandemic-driven business losses.
"However, they decided not to do so here, selling Jujamcyn the all-risks Federal Policy and all-risks Pacific Policy and deliberately omitting from the policies any potentially applicable exclusion associated with a virus-related pandemic," the lawsuit read.
Jumacyn had submitted a business income loss claim to Federal – losses sustained after the state put a lockdown on large group gatherings to stem the pandemic's spread. The theatre operator also notified its insurer that at least seven individuals within its theatres had tested positive for the coronavirus.
However, the insurer denied coverage, maintaining that there was no "direct physical loss or damage" which would trigger the policy's coverage. The insurer also said that the government orders did not prohibit access to the theatres, which meant theatre employees were not barred from entering and checking on the buildings.
Jumacyn argued that the coronavirus constitutes as physical property loss and damage, citing an executive order signed by New York City Mayor Bill de Blasio on March 16 which said that COVID-19 can adhere to surfaces for days, and linger in indoor air for hours. The company also said that the virus has "substantially impaired and rendered incapable the performance of the intended function of Jujamcyn's properties," since there is "no date set or anticipated by which theatres will be permitted to reopen in any capacity."
Chubb, the parent company of both Federal and Pacific, told the New York Times that although it has paid out millions of dollars for the disruption of Broadway performances due to the pandemic, standard property insurance policies cannot cover for pandemic risk when it comes to business interruption.
FOX Business reported that the lawsuit was filed with the Southern District of New York. FOX Business also reached out to both Jumacyn and Chubb for statements, but neither group was unable to immediately provide comment on the matter in time for publication.