Can insurance be ready for Amazon's arrival? | Insurance Business New Zealand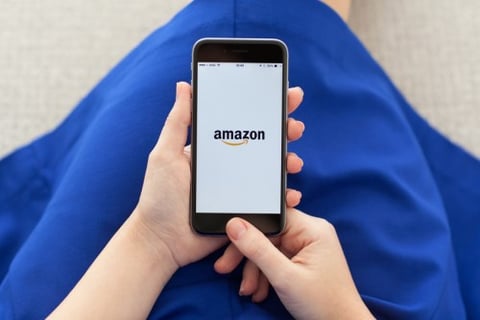 By now, you've more than likely heard the rumours that Amazon is looking to enter the insurance space. Late last year, the e-commerce giant was seen to be recruiting for London-based insurance professionals – cue much speculation over its plans.
It looks as though Amazon is wasting no time in 2018 either, with reports suggesting that the firm is set to invest in an Indian online insurance start-up. According to the
Times of India
, Amazon is to pump close to Rs 100 crore (around £11.6 million) into Acko General Insurance. Following the deal, it is thought that Amazon's Indian arm will act as the insurtech's distributor, and will co-develop new insurance products with the company.
Less is clear, however, on the giant's plans for insurance in Europe. There's a good chance that any move it makes will be disruptive, but there are also wider issues raised about the way insurance is sold in today's world.
"A lot of what you're seeing the older insurers be worried about is the transition of the insurance business from a personal, relationship-oriented business, sold through people, to a business that is sold digitally," Seth Rachlin, EVP and insurance lead at Capgemini, told
Insurance Business.
While technology and digital are revolutionising other sectors, it hasn't been quite as straight-forward when it comes to selling insurance. In the direct space, the customer acquisition expense remains high, and the infrequency of interaction inhibits the digital channel, according to Rachlin.
"You buy an insurance policy and you hopefully don't have to think about it until it renews – you just pay the bill and it keeps going. The level of intimacy you have with your digital insurer is typically pretty low, and that makes the digital channel less effective," he said.
As a result, it may well be those in the direct space that should pay extra attention to where Amazon sets its sights in the insurance world.
Currently though, there's no indication as to whether the firm would be looking to enter the European insurance market as an intermediary or a carrier. The latter option would likely be a far more complicated task, but Rachlin points out that Amazon could ease the process by acquiring an existing insurer.
All the industry can do for now, it seems, is to wait.
Rachlin added: "Apart from the obvious steps of making sure that you're doing everything you can with digital, there's not a lot you can do when somebody decides to enter your market in this way."
Related stories:
Is Amazon ready to upend the insurance industry?
Think Google doesn't care about insurance? Think again