Think Google doesn't care about insurance? Think again | Insurance Business New Zealand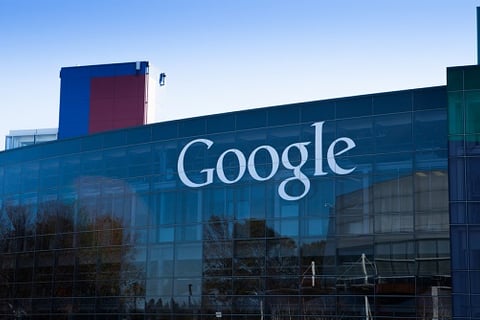 It's fair to say that a few people in the insurance sector were probably breathing a sigh of relief in February last year when Google shut down its Compare service. The service allowed users to check rates from 21 car insurance providers, but was largely seen as a flop prompting many to believe (or at least, hope) that Google's foray into insurance was done and dusted.
However, it seems that belief is wide of the mark.
The emergence of insurtech has created concern within the industry that massive players from other sectors may choose to dip their feet into the insurance waters – with names like Facebook and Amazon all being potential suitors. Google it seems, is among them.
A new report by CB Insights has revealed that Google signed off on at least six separate partnerships in insurtech during 2015… and recently invested again, in December last year.
Google's first venture into insurance actually came as far back as 2012 when it participated in a US$50 million round to Climate Corp, which provides an automated crop insurance program for farmers based on actual versus expected weather data. During 2014, two further partnerships were struck, including one with French insurance giant
AXA
as Google's Niantic Labs partnered with the firm to integrate the brand into the "real world" mobile game Ingress.
All innocent enough, you might think, but eyebrows were certainly raised in March 2015 when Google launched Google Compare with partners such as Compare.com and Cover Hound; and then followed that in September of the same year when its growth equity fund CapitalG made a US$60 million investment into Gusto, which had just moved into brokering health benefits. During the same month it also made a US$32.5 million investment in New York based health insurer Oscar Health which focuses on signing up individuals through online exchanges; and it completed its spurt of activity in October when Google Ventures led an US$81 million funding round into Collective Health, an employer-sponsored health insurance program.
2016 was quiet for Google, however. When Google Compare collapsed, it appeared to shy away from further investments. However, in December Google Ventures came back into the insurance spotlight when it participated in a US$34 million Series B to Lemonade, the start-up peer-to-peer insurance firm which is expanding across the USA.
With insurers providing some of Google's primary advertising income it's no surprise that it is looking closely at the sector – and with data, software and imagination playing an increasingly impactful role in the business, perhaps we can expect Google's impact to grow significantly in the near future.
Related stories:
Is Google about to enter the insurance business?