"Digital divide" forcing employers to rethink their communication – Gallagher | Insurance Business New Zealand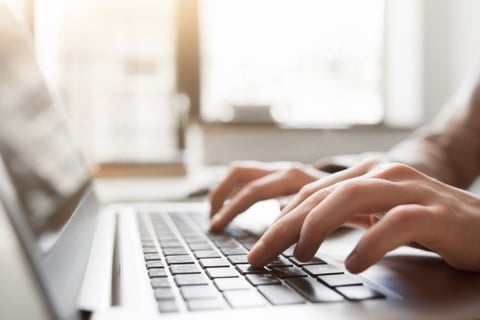 The pandemic not only forced employers to drastically change the way their employees and businesses work, but also caused a "digital divide" that could negatively impact employees' work experience, a new study has found.
Gallagher's study, entitled the 2021 "State of the Sector Survey," surveyed over 800 employers across 45 different countries. It found that following the COVID-19 pandemic, 95% of organisations have learned from the experience, and made operational and communication changes for 2021.
The study asked survey participants which organisational changes were their top priority, and 43% of employers indicated they will revamp their values and behaviours in the coming year. This was followed by 40% saying that they expect to implement a new way of working, and 37% saying that they plan to leverage new information and collaboration tools.
Many employers limited or prohibited in-person workplace interactions in the wake of the COVID-19 pandemic, Gallagher said in its study. For these organisations, digital channels became the primary means of communication, as employees were asked to work from home. However, this shift in communication has created what Gallagher calls a "digital divide."
Gallagher said in its report that despite 77% of organisations believing that digital channels make it possible to create employee engagement through messages, only 55% believe digital channels support collaboration well. The study also noted that only a quarter of organisations have implemented functionalities that allow employees to select what communication they want to receive – a key consideration, as 37% of organisations also said that they perceive the volume of communication being too high.
Although digital communication's rise in recent times has enabled organisations to track which messages employees receive, few actually convert these touchpoints into actionable insights, the study found. About 80% of the surveyed organisations measure communications reach and 75% measure employee understanding of key topics, but only two in five organisations assess overall satisfaction with communications, behaviour change, and business outcomes.
When asked why were they not analysing their communications data, 73% cite the lack of time, and 51% said they do not have adequate technology or metrics available.
"Through conversations with internal communicators, it became clear that their workload increased in 2020 and many have taken on the work of more than one person," said Gallagher global managing director of the employee communication practice Ben Reynolds.
"When we launched the survey at the start of the pandemic, one in three respondents said their HR/internal communication was lacking, two in five felt under pressure to deliver, and one in five felt considerably overworked. The data makes it clear that employers can do a better job assessing and adjusting their employee experience strategies. When done right, this can reduce operating expenses and, at the same time, improve their employees' wellbeing," Reynolds added.
Gallagher's study also revealed that the communication channel landscape also grew too crowded during the shift to remote work conditions. Many organisations reacted to the pandemic by rolling out new technology quickly, but that also meant multiple digital channels – such as web calls, mobile apps, messaging apps, and collaboration platforms such as Teams, Yammer and Zoom – flooded the employee communication space. This increase became overwhelming for employees, and overall engagement suffered as a result. The survey noted that 35% of employers say that increasingly tailored, "hyper-personalised" messages will become the norm in the next few years.
Reynolds commented that remote working "is here to stay," noting that employers can no longer rely on just a rewards strategy to win over talent.
"Now, they need new strategies to maintain productivity and connectiveness. The data shows employers are closely monitoring new strategies and adapting enhanced digital capabilities, because the return on investment is still clear: a more engaged and connected employee experience is better for the bottom line."