Duncan Cotterill nabs three partners to swell its Auckland ranks | Insurance Business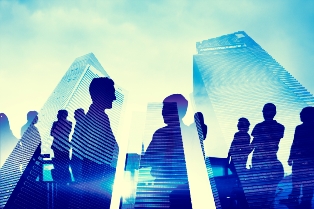 National law firm Duncan Cotterill has bitten a chunk off Auckland law firm Fortune Manning and added it to its expanding Auckland office.
The 'chunk' includes three partners, Paul Smith, Rob Coltman and Geoff Turner, who bring with them an 11-strong team, thereby adding considerable expertise to Duncan Cotterill's existing insurance services, the firm said.
The lawyers' arrival follows the recent internal promotion of four partners to the firm, including
Aaron Sherriff to the litigation team
.
Duncan Cotterill chair Richard Smith said: "This move marks an exciting stage in our growth.
"We now have an 11-partner Auckland office and one of the largest litigation teams in the country.
"It reflects our commitment to enhancing our existing capabilities by bringing in the best people, with the right skills and attributes.
The firm said it had already established a strong professional rapport with the new partners having worked closely with Fortune Manning on a day to day basis.
Paul Smith said: "Geoff, Rob and I feel that our practice is a good fit with Duncan Cotterill, on both a personal and professional level.
"We were attracted to the firm due to its exemplary reputation, geographic footprint and scale, and the move will afford us the support and infrastructure to better serve our clients, while retaining the high level of personal client service we value."
He said: "Our familiarity with the Duncan Cotterill team and close understanding of its client base will make for a smooth transition. We are confident our new affiliation will serve us and our clients well."
Paul Smith has been involved in civil litigation for over 27 years, most of that spent working with insurers such as State,
NZI
,
Lumley
,
AMI
and Allianz.
Rob Coltman has advised insurers on professional risks claims, a broad range of fire and general claims, and continues to advise insurers in relation to the Canterbury earthquakes.
Geoff Turner has two distinct aspects to his insurance practice- traditional general and liability insurance, and niche commercial and financial instrument bonds.
His expertise lies in insurance claims litigation and policy drafting together with other civil litigation and alternative dispute resolution practices.
The move leaves Fortune Manning slimmed down to a four-partner operation.
Meanwhile, Duncan Cotterill's new, expanded Auckland team is looking forward to an office move.
The whole office will relocate to the Australis Nathan Building in October, leaving its current premises in the CPO Building in Britomart.
Richard Smith said: "Our Auckland office is going from strength to strength in what is a very competitive market.
"An important factor in the selection of our new premises was room for expansion.
"We're excited about bringing that to fruition and offering a great environment for our clients and staff," he said.