Insurance Business New Zealand recognises 5-Star BDMs | Insurance Business New Zealand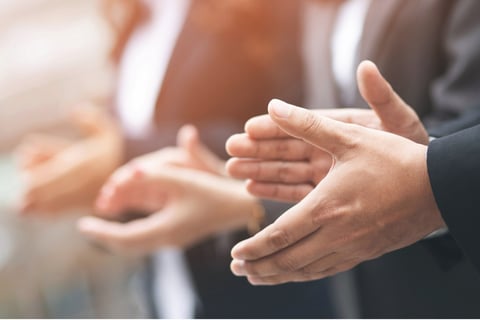 New Zealand's insurance brokers and advisers have spoken, naming the outstanding business development managers (BDMs) that look after them as part of their relationship with insurers and underwriting agencies. Insurance Business reveals the elite roster in this year's 5-Star BDMs report.
Twenty BDMs from nine companies made the cut – including Cigna New Zealand's Simon Prentice, DUAL's Wendy Newman, and Ando Insurance Group's Becky Stokes and Vicki Jeffs.
"I think the best thing we can do is be available for our brokers," said Jeffs. "We need to know our company goals, but also work with/for the brokers and their clients in providing fair and reasonable terms for their business."
Prentice, meanwhile, is "genuinely motivated and passionate" in his role as business partnership manager at Cigna.
Read the full report here, for free, to find out who stood out from the BDM pack.