Insurers impose new restrictions to curb coronavirus payouts | Insurance Business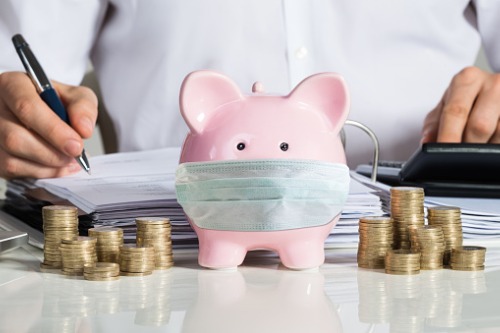 Life insurers are imposing restrictions to stem the tide of payouts tied to the COVID-19 pandemic, including long-term health consequences that as yet are not fully understood.
Life insurers have begun imposing waiting periods before COVID-19 patients – including those who have recovered – can apply for coverage, according to a Reuters report. Some insurers are also limiting coverage for certain age groups.
The changes come as reinsurers push for new safeguards from life insurers.
The coronavirus pandemic has killed more than 2.1 million people worldwide and infected nearly 100 million, according to Reuters. Some survivors of the virus have suffered lingering after-effects, including severe respiratory problems, organ damage, circulatory impairment, and chronic fatigue. Ten percent of COVID-19 patients are still unwell three weeks after recovering from the illness, and 5% continue to feel sick for months, according to a study by King's College London.
The pandemic has also caused mental health crises and exacerbated substance-abuse issues for some, Reuters reported.
While it is still too early to know how many people will file claims for death, long-term illness or disability, insurers worry that the consequences could reverberate for decades to come.
"We have attempted as a company to strategise about modelling this and have made some headway, but are far from the crystal ball that is able to predict this," Dr. Paulo Bandeira Pinho, chief medical director of Optimum Re Insurance Co., told Reuters.
Prudential now requires a minimum 30-day waiting period before insuring recovered COVID-19 patients.
"Ultimately, many of the long-term implications of the pandemic are still unknown," Keith Bexell, Prudential vice president of operations, told Reuters. "As the long-tail effects become better understood, our approach to underwriting may adjust as necessary."
Aviva also imposes a waiting period for those who had COVID-19 or similar symptoms within the last 30 days, Reuters reported.